Posted by Marketing on Oct 15th, 2019
Are you looking for a boost to your fourth-quarter real estate marketing efforts? Are you in search of something that has a high return on investment? A marketing idea that people will share and has a long shelf life? If so, holiday recipe postcards may just be the perfect solution to boost lead generation in your target market.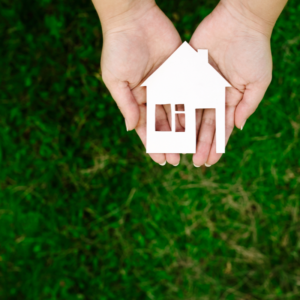 There are multiple reasons holiday recipe postcards are so effective.
They Get Directly into Potential Prospects Hands. Unlike digital marketing, holiday recipe postcards are tangible. When a recipe postcard is retrieved from a mailbox, it has substance and will stand out from the crowd.
Postcards Can Be Targeted. You choose the area you wish to target for your marketing postcards. Maybe it is a farm you have worked before or an entirely new area. You decide on the precise area(s) you want to develop.
Recipes are Popular. People love cooking and trying new recipes. This is evidenced by the number of cooking shows and celebrity chefs on television. You can associate yourself with this popular trend through holiday recipe postcards.
They are Timely. You will be reaching your target market right when they will be looking for recipe ideas for the holidays. This adds value and a sense of timeliness to your marketing efforts.  
They have a Long Shelf Life. Your branded holiday recipe postcards will likely not only last through this holiday season but may be kept for years. 
There is a Good Chance Recipes Will Be Shared. People love to share recipes. This means there's a good chance your sponsored recipes will be shared with friends and family members, stretching the value of your postcards even further! 
You Can Customize Your Cards. You can choose from a selection of designs, recipes, and standard or personalized messages. Our design team will help create an effective design and marketing messages for you, even providing proofs at no charge. 
For almost two decades ReaMark has been providing a variety of valuable marketing and promotional materials created specifically for real estate professionals.  Our products have been proven to be effective by agents and brokers from throughout the country. Our products can even be used to help promote your digital marketing efforts, listing your social media and webpage addresses.  Are you prepared to finish 2019 strong and build momentum for the new year? Let us help with a range of holiday recipe postcards from ReaMark. They are the marketing choice for real estate pros that keeps on giving! We look forward to assisting you. 
http://www.tb-credit.ru/kredit.html
http://www.tb-credit.ru/contact.html
http://www.tb-credit.ru/microkredit.html
Leave a Comment