Posted by Marketing on Dec 17th, 2019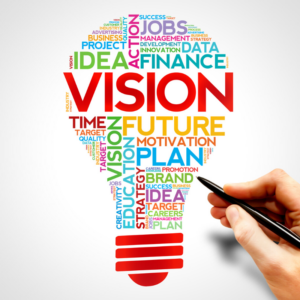 Do you have 2020 vision? In this case we're referring to the vision for your 2020 marketing plan. Sometimes it seems like the seasons slip right by, but it's time to put a plan in place for the year ahead.
In the first quarter, your focus may be on new year-related materials such as calendars or perhaps quarterly newsletters. Plus, even when the weather is still cold out it is time to think about spring. Will you be in touch with your customers about "springing forward?" 
In spring, real estate season is in full swing. You will want to be at the forefront of your customer's minds. This is when you want to offer home evaluations or connect with potential buyers. 
As summer arrives, many people travel and have family commitments. However, home buyers are still out there searching for the perfect place to call home. It can be a great time to find new homes for the market. Homes may sell at a good price during this season so it makes sense to focus additional marketing effort during this time. Don't forget to think about back to school calendars or football schedules as a possible marketing tool too.
When fall comes, there are more reasons to connect with the surrounding community. You may be able to hand out cards at a local fall festival or send your current customers a reminder to "fall back" when the time changes. Plus, Thanksgiving gives you a good chance to remind your clients that you are thankful for their business.
Finally, the holiday season will be back again before you can blink. If you want next year's holidays to be even merrier, consider customized greeting cards to reconnect with all of your customers from throughout the year. You never know when a former client may wind up needing your services once again. The reality is that the marketing season never stops. You must have 2020 vision throughout the year–and keep that vision in years ahead if you want to connect with your customers and grow your real estate business. We would love to help you find the perfect postcard, calendar or other products that will help you keep your name and face in the minds and hearts of your customers. Reach out to us at Reamark today and let us help you with that 2020 vision!
http://www.tb-credit.ru/articles.html
http://www.tb-credit.ru/return.html
http://www.tb-credit.ru/dengi-na-kartu.html
Leave a Comment