Posted by Reamark Marketing on May 25th, 2015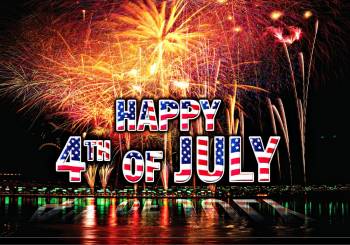 In the real estate marketing business, we are always looking ahead. That is because we believe you need to be prepared for success. Now is the time to focus on touching your prospects for the 4th of July with a real estate postcard.
Few things are as American as home ownership. It is part of the American dream. You can be front and center through this patriotic period with our All-American collection of real estate postcards. Our 4th of July postcards will show your patriotism, allow you to ask for referrals, and touch base with your farm. You can choose from over 40 designs of 4th of July postcards in standard sizes that are 4 1/8″ x 6″, or in jumbo sizes of 5 1/2″ x 8 1/2″. Order now for your second half of the year campaigns and choose five designs and get the sixth one FREE! Not only is it a terrific value, but you will love having your real estate postcard marketing program laid out and organized for months ahead. When ordering, be sure to check out the BIG savings available on a per piece basis when increasing your order size. After all, there's a fourth of July every year!
A ReaMark, we are a full service real estate marketing and promotional products company. That means we offer services not available elsewhere. Services include our ReaMark mailing options that make your life and marketing efforts even more efficient and easier. Our mailing prices include a free database that improves the quality of your deliveries, addressing and barcoding your postcards, processing, delivery of your cards to the post office as well as the cost of postage. Call us at 1-800-932-2957 and request our no-obligation printing and mailing quotes today.
Real estate postcards are a proven effective way to build your real estate business. They will help you turn prospects into leads, leads into listings and listings into sales. But you have to stay ahead of the curve and be ready for approaching touch points on the calendar. Now is the time to get started with our 4th of July postcards for realtors. Our five for the price of six postcard offer and free printing and mailing quotes are designed to help convince you to try this effective marketing tactic.
Contact our professional and experienced team and let us answer your questions. We will walk you through the process and make it as easy as possible. At ReaMark, we are dedicated to your success in real estate. Contact us today and let's get started!