Posted by Rick on Sep 12th, 2020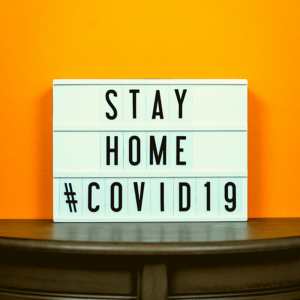 July home sales made a record rebound over the June sales slump. With low inventory, prices are going up too. In fact, the national average home sale price topped $300,000 for the first time ever. Are your customers aware of how low-interest rates and high demand have impacted the value of their homes?
Now is the time to sell! So, remind your customers and prospective customers that you're available to handle their listings.
60+ New Fall Postcard Designs to Choose From
Choose from 60 new designs to nudge homeowners to connect with you. We know that everyone needs to freshen up their direct marketing periodically, so we just added dozens of new postcard designs. When you provide valuable information, prospective clients remember your name and save the card to contact you when they are ready to buy or sell.
Don't forget to order your Fall/Thanksgiving cards before the deadline!
Times Are Changing
Stock up on seasonal cards with the November 1st time change information. Remind clients and prospects to set their clocks back an hour with a cute animal theme or fall foliage color postcard. Your name and contact information on the back makes it easy for homeowners to reach you with new listings!
Order before the October 14th deadline and before the last-minute rush.
Ease Concerns About COVID-19
You can customize a message or go with cards designed to address buyer and seller concerns related to the pandemic. We suggest the following designs for client messaging that can get you new listings:
Need Help Designing a Customized Card for Your Clients?
Postcards featuring recipes, homeowner tips and useful information help you build your brand and encourage new clients to connect with you. We can design a card just for you, so contact us today to get started.
The new fall line is so popular, we have extended our hours to 6:00 a.m. to 4:00 p.m. PST (9 a.m. to 7 p.m. EST) to better serve you.