Posted by Rick on Jan 26th, 2021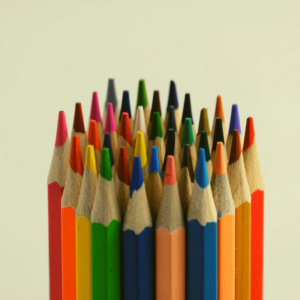 Realtors are always looking for new ways to get their name and contact information in front of prospective customers. Creative marketing helps you push ahead of the competition and establish a real connection with potential clients. Nothing does this better than direct marketing tools such as tear-off calendars.
Tear-Off Calendars Are Great for Real Estate Promotion
Homeowners will appreciate quick-reference magnetic calendars they can stick to the refrigerator or a filing cabinet at work. Every time they look at the calendar to get the date, they will see your contact information. This keeps you top-of-mind when prospective clients are ready to buy or sell a property. It also makes it easy for them to pass your card on to someone who is ready to list or buying in the near future!
Peel and Stick Your Business Card
Peel off the protective covering and attach your business card at the top left so clients can connect with you when they need real estate representation. Every time they cross off a day to count down to vacation or circle a date for a special event, the magnetic peel-off calendar gives you more exposure.
We can also print your customized business card, depending on what calendar style you choose.
Tear-off Recipe Calendars
On the front of each tear-off recipe calendar, homebuyers and sellers see a deliciously prepared dish and the calendar itself. On the back, the ingredients and directions help them create delicious, nutritious food for their families.
Tear-off Home Tip Calendars
From insurance renewal tips to spring home maintenance how-to's, tear-off home tips calendars offer summary tips below the printed calendar and in-depth advice on how to perform the task on the back.
Using Tear-Off Calendars Effectively in Your Marketing
Here are some tips for using tear-off calendars to promote your real estate services:
Use your branding and ensure that your prospects know who provided the calendars (include a business card)
Include calls-to-action to contact you, along with a phone number and website
Direct clients to your social media sites
Make the promotional information of interest to the client
You can use tear-off calendars throughout the year and add new leads to your distribution list for next year. Contact us today to speak with a ReaMark sales specialist for more marketing ideas for your real estate marketing services!