Posted by Rick on May 12th, 2020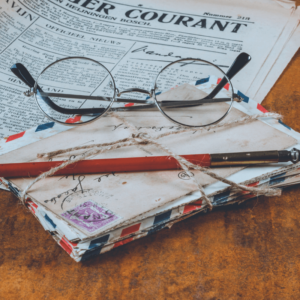 Keep in touch with clients and help them get through social distancing and all the concerns associated with the global pandemic. Our new COVID-19 postcards express a variety of sentiments for whatever mood you wish to convey. Find out more about the real estate direct mail postcards in this collection.
Choose the Message that Will Resonate with Clients and Prospects
Now, more than ever, showing empathy can uplift your clients and help you elevate your personal branding. These COVID-19 postcards let you focus your marketing campaign on the extraordinary circumstances clients find themselves in. 
Some of our recommended selections include:
"Thinking of You" postcard with a tranquil sunset front cover graphic. Remind customers to take care of themselves and that you remain available for them
Cute animal photos adorn several of these real estate postcards. Each one has a unique message
Although many of the cards are marketing in nature, others let you check in with your clients just to stay in touch
Spring Cleaning Checklist for those stuck at home and looking for projects
Remind your clients to take advantage of this extra time to have a BBQ by sending them BBQ Grilling Tips
If you want to vary your order of real estate postcards, we suggest ordering smaller batches, which start at 100 cards. This gives you flexibility in varying your message for different mailing lists and lead types.
Customize Your Message
The postcards come with the text displayed on our order pages. However, if you want to customize your message, we'll work with you to ensure your cards faithfully represent your sentiments.
Some of the ways clients design their orders include:
Favorite quotes to inspire clients in this trying time
Personalized information on what precautions you take to keep your clients safe
Notification of recent real estate activity to assure them that business hasn't stopped completely
Whether you choose your own words or select from our pre-printed messages, your clients will appreciate that you reached out to them. A few kind words can go a long way for stressed-out parents and workers trying to live their whole lives from home. 
Real Estate Direct Mail
Postcards are a safe and effective way to remind clients that, despite the restrictions, people still need to buy and sell homes. Some of our COVID-19 postcards have real estate themes and soft sells that offer advice on helping clients assess whether they are ready to jump into the market. Our messages stress that, although it's a personal decision, there are precautions that can minimize their risks without postponing their plans indefinitely.
Remind Clients of Alternatives to Live Showings
Today, real estate agents have access to a variety of tools that make it possible to show or buy a property remotely. This includes virtual showings, direct and e-marketing techniques that leverage the internet to advertising listings and virtual meetings with you via Zoom, FaceTime and other apps. You can also add your own tips and tricks for maintaining social bonds within the restrictions of social distancing.Feel free to contact our ReaMark team with any questions you may have on our COVID-19 postcards and other real estate postcards. Be sure to check out our other direct marketing tools, such as calendars and newsletters, which can also be delivered safely via the mail.