Posted by Reamark Marketing on Dec 30th, 2015
If you are working on your real estate marketing plan for 2016, now is a great time to consider your options from ReaMark. By buying your marketing materials now, like postcards for realtors, just sold post cards and real estate newsletters, you can take advantage of 2015 write-offs. You can also take advantage of our end-of-year savings where you can get $30 off your purchase of $175 or more or choose free shipping.
A 2016 Real Estate Marketing Plan That Works
Based on some of our experience with thousands of realtors and brokers for 15 years, here is a sample 2016 real estate marketing plan that can work for you.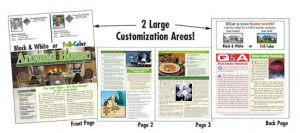 January – Send out your quarterly newsletter. Make sure you highlight the recent sales in the area (yours or not) and give tips on home improvement ideas to get houses ready to sell. You'll want to include a personal note asking for referrals.
February – This is the time to order and send out your Spring-time change postcards. Prospects and clients alike appreciate the reminder that could end up on their refrigerator.
March – As weather improves, this is a good time to order and distribute door hangers that go to all of the houses in your "farm". This can generate some terrific leads for the busy season ahead.
April – Fuel the emerging real estate season with a "Just Sold" postcard campaign into your farm. Highlight a recent sale and be sure to ask for referrals.
May – It is time for your quarterly newsletter. This is a good time to show all the homes for sale in the area to give people an idea of their own home's value. It is also a good time to highlight a local business, outdoor activity, community event, or give tips on landscaping.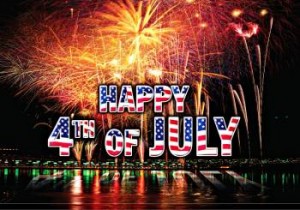 June – Order your 4th of July postcards and have them ready to go by the end of the month. Stay top of mind and again, ask for referrals!
July – This is the perfect time to send a delicious summer recipe postcard that may include a barbecue recipe.
August – Time to order back to school magnets that include important dates, phone numbers, and a school calendar. We can produce these fully customizable to your local school.
September – Football schedule magnets are an excellent choice this time of year. Schedules can include NFL, college, or your local high school teams. These customizable calendars stay on the fridge for months.
October – Remind prospects of the upcoming fall time-change keeping your name and brand top of mind.
November – It is time, once again, for holiday greeting cards and your quarterly newsletter. It's a good time to express gratitude and keep prospects updated on home prices in the neighborhood. Local holiday events and entertaining tips are appreciated.
December – Make sure you are delivering your 2017 calendars from ReaMark that stay on the wall or refrigerator all year!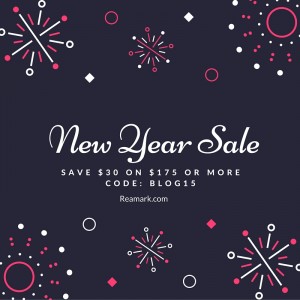 Contact ReaMark today to take advantage of end of year savings, tax advantages and to better propel you to your 2016 goals! We look forward to assisting you!
Take advantage of our 15th Anniversary Sale now through January 22nd! Take $30 off your order of $175 or more* with code: BLOG15.
*Offer cannot be combined with other discounts.