Posted by Reamark Marketing on Dec 22nd, 2015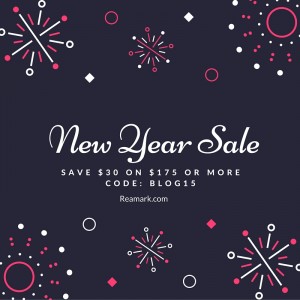 This is an important time of the year if you are planning real estate marketing for 2016. The first reason is that if you buy your marketing materials before the New Year from ReaMark, your purchases qualify as a deduction on your 2015 business taxes. The second reason is that right now, we are offering significant savings, which we've detailed for you below. The third reason is that it solidifies at least a portion of your marketing goals for 2016 and you'll be off to a great start for the New Year.
Limited Time Savings on Our Real Estate Marketing Products
Now through January 22nd, 2016, when you purchase $175 or more in marketing materials, you have your choice of $30 or free shipping! This can bring you serious savings, which are much needed this time of year. Use these savings on monthly recipe postcards for your farm that contain unique and delicious recipes that will go right on the fridge. Our quarterly newsletters or door hangers are also great choices and proven marketing tools. These are savings you can put right in your pocket or reinvest in additional marketing materials. The choice is yours!
Setting goals and resolutions for the New Year are fine, but taking action on those resolutions is even more critical. Contact one of our professional customer services and marketing experts today to help you make the most out of your 2016 budget, right now in 2015. Use code BLOG15 when ordering to apply your savings.
At ReaMark, we specialize only in real estate marketing and promotional specialty products. We offer products that have been proven in the field and will help you develop your farm. These are products designed to increase your prospects, your listings, your sales and ultimately your income.
Thank You for Your Loyalty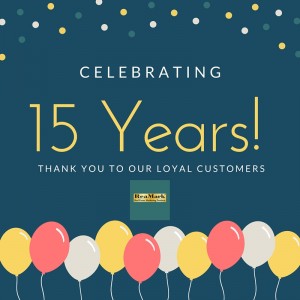 We are pleased to be celebrating 15 years serving thousands of real estate agents and brokers with their real estate marketing products. We want to express our sincere gratitude for your loyalty. We encourage you to take advantage of this once a year opportunity. Call us before January 22nd and get your share of the savings from ReaMark. Here's to a prosperous New Year!
Leave a Comment