Posted by Rick on Aug 28th, 2023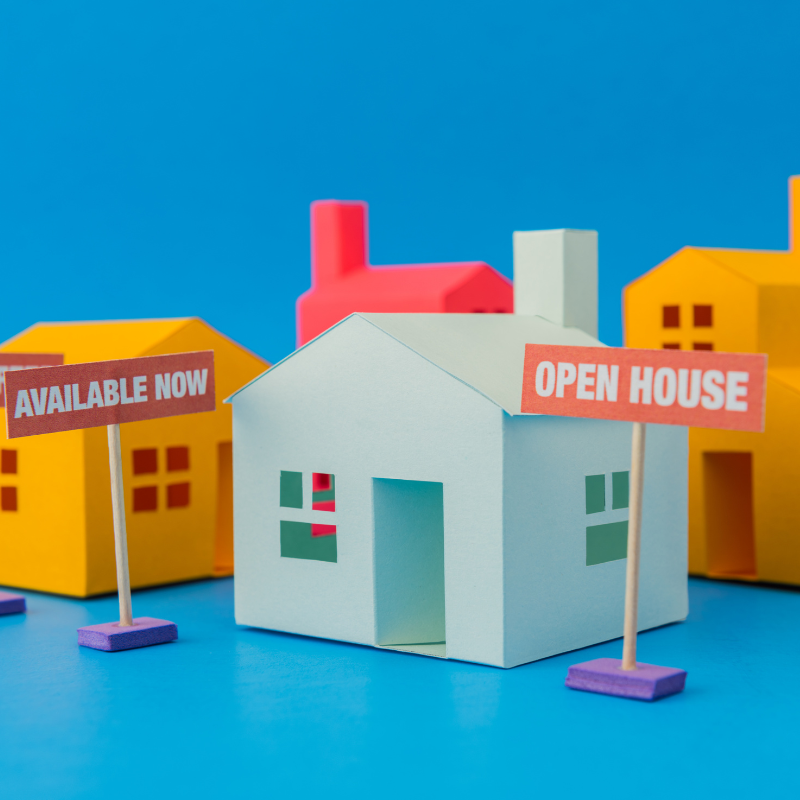 Real estate marketing has many prongs, and the digital revolution has further complicated the process. From virtual property tours to high-visibility social media marketing, technology has forever changed how you showcase properties for sale or purchase. However, traditional marketing methods such as postcards, mailers, and calendars still have a place in the future of real estate marketing. Let's explore how digital and direct mail advertising can coexist and help you expand your reach.
Challenges and Opportunities for Real Estate Marketing
The main challenges that real estate agents face in the current market include increased competition, changing consumer preferences, and evolving technology. However, there are also new opportunities to reach customers online.
Challenges
Increased competition: There are more and more agents vying for the same listings and clients.
Changing consumer preferences: Buyers and sellers want to use technology to research properties and make decisions, making it harder for agents to make a connection.
Evolving technology: You'll need to stay on top of the latest trends and technology to remain competitive and improve your conversion rate.
Opportunities
Tracking: You can tie your digital and traditional marketing methods together, then track the results in Google Analytics or Mail Chimp.
The rise of online marketing: Online marketing is a great way to test different campaigns for effectiveness. You can also generate warmer leads.
The use of technology: Technology streamlines the real estate process, simplifying each step of the way. from lead generation to closing the deal.
Postcards, Mailers, Calendars, and Social Media
Postcards, mailers, and calendars act as effective marketing tools. Intermix your direct mail pieces to reach a larger potential audience. You can refer recipients to your online assets to build relationships and generate referrals.
Real Estate Postcards
Postcards are tangible marketing vehicles that can stand out from the digital clutter. Choose from animal themes, recipe cards, home tips, marketing updates, or customized messaging. You can personalize real estate postcards for different segments, including first-time buyers, sellers, and investors. Postcards plus media platforms are a great way to create a cohesive brand image.
Realtor Mailers
Door hangers, newsletters, greeting cards and other mailers offer more space to get into the details about your listings, testimonials, and market updates, helping you engage with your audience. You can target specific groups or areas using Every Door Direct Mail (EDDM) and reaching out to the marketing team at ReaMark to address specific neighborhoods, zip codes, or mailing routes. With mailers, you can vary your marketing campaigns and measure the results to find the right blend for your realtor marketing.
Realtor Calendars
Calendars keep your name and contact information in front of your clients and prospects throughout the year. You can feature your own photos or choose from images that reflect brand personality or niche markets, such as luxury homes or waterfront properties. Include important dates or events your audience cares about, including school schedules, sports games, and other important dates.
Realtor Social Media Marketing
Don't forget to add your Facebook, X (Twitter), or other social media handles. You can also include QR codes for blogs and other web pages of interest to prospective clients.
Tying It All Together
Here are a few examples of how to combine direct mail materials and digital marketing for a higher return on investment:
Make sure to vary the content of your postcards. You can also add a QR code or a unique URL for recipients to easily access more information online. Keep your branding messaging and style consistent in your direct mail and online spaces.
Offer calendars as a thoughtful gift to past clients during the holiday season. Include your social media handles and website on each page to tie into your online marketing.
Tease postcard mailing and greeting cards on your Facebook page and website.
To make it interactive, you can ask your X (Twitter) followers to vote on the final design for your ReaMark holiday cards or realtor postcards.
Target specific neighborhoods or communities and adjust your marketing strategy to appeal to different demographics. For example, you can send postcards to recently sold homes to encourage referrals.
What's Next?
The future of real estate marketing has a place for both traditional and digital channels. It's all about finding a balance between the two. Integrate marketing strategies that combine digital precision with the tangibility and charm of real estate direct mail.Contact ReaMark today to learn more about how to fully integrate your postcards and other mailers with a strong online presence.