Posted by Rick on Apr 18th, 2022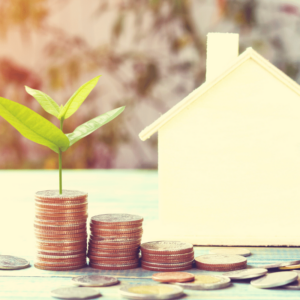 Are you looking for real estate direct mail ideas for spring? Boost your customer base with postcards and other mail pieces that keep your name top of mind for buyers and sellers. With the federal reserve raising interest rates for the first time in three years, many buyers are looking to secure homes. Show them you can help them close in the tight market with the help of the right marketing message.
Realtor Marketing for Spring
Sending customers and prospects Just Listed and Just Sold postcards shows that you have what it takes to close deals during the busy spring season. Here are a few tips to guide your campaign decisions with the help of a ReaMark expert!
Know Your Market
If you are farming a new neighborhood, Every Door Direct Mail (EDDM) campaigns can help you reach every household in your target zip code. However, for more targeted campaigns, it's important to keep your audience in mind. For example, if you want to market to customers ready to sell their homes, you can use a different strategy than that needed for first-time homebuyers. While it's important to maintain or obtain the right mailing list, we advise giving equal attention to the realtor marketing you send to them.
Here are a few examples of effective springtime marketing pieces:
Pay Attention to Seasonal Trends
Seasonal trends are important as spring approaches. For example, effective spring realtor direct mail can lead to early listings prior to the busy summer season. For real estate professionals, direct mail provides a tangible reminder that clients and prospective clients can display on their refrigerator or desktop or hand to an interested friend.
For example, you can use customized postcards with spring maintenance tips and reminders. Remember to display your contact information on the back and front for maximum exposure. We can also help you frame a compelling message for your spring campaign!
Choose from postcards in standard or jumbo sizes available in full color.
Persistence Is Key
Planning your spring real estate marketing campaign starts with a basic understanding of how marketing works. The more times you can get your name in front of customers, the more likely they are to call you when they want to buy or sell a home.
So, sending out a first direct mail campaign may boost your sales but send out monthly or quarterly mail pieces throughout the year help you build brand recognition within your target market. It takes five or more times for a person to recognize and build trust in the sender. Additionally, the more useful you make your messaging, the longer it's likely to hang around.
Use Spring Colors
Customers automatically associate spring with growth and transformation. What better way to draw attention than using spring colors for your realtor's direct mail?
Contact our team today for more tips on maximizing your messaging this spring!