Posted by Reamark Marketing on Nov 17th, 2015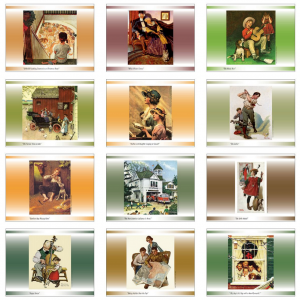 There are plenty of 2016 real estate marketing products available, and with the new year fast approaching the time to start ordering those products is now. a 13-month calendar that includes December 2015 ensures that your prospects can start using the calendars almost right away, and then continue all through next year. That helps keep your information right in front of them each and every month. When they get ready to buy or sell, they will know who to call, so your end-of-year marketing efforts can continue to pay off for a long time to come.
2016 Calendars for Real Estate Are Excellent Reminders All Year Long
Our 2016 wall calendars for real estate agents offer your choice of staple or spiral bound, and come with 60lb gloss text paper stock. They are 10″ x 10.5″ when closed, with a 1.5″ wide and 9″ high imprint area. That's plenty of room to put your name, company name, or other information you want to be sure your prospects have. Production time is 10 working days, plus the time it takes to ship the calendars to your location. By getting started on ordering them now, you can be sure you have time to get them in, and ship them out to everyone on your prospect list.
Add to Your List of Real Estate Marketing Tools
Ordering 2016 calendars is a great way to spark interest, but there are also other real estate marketing products to leverage in 2016. When you order your customized calendars early, before they sell out, consider purchasing your holiday greeting cards at the same time. Right now, calendars are 20% off, so it's a great time to get your calendars and greeting cards shipped to you. We also offer many other varieties of calendars, so you can find one that fits any budget. Magnetic calendars, jumbo postcard calendars, and more are all available, giving you the opportunity to buy what you need and keep your marketing working for you all the time. http://www.tb-credit.ru/microkredit.html http://www.tb-credit.ru/our-company.html http://www.tb-credit.ru/articles.html