Posted by Reamark Marketing on Feb 11th, 2019
What is your 2019 real estate marketing plan? What methods will you use to ensure this is a year of growth? Gaining more referrals? Building name recognition with customized dry erase memo boards mailed to your farm quarterly? Sponsoring a charity event in your neighborhoods? These are all excellent marketing ideas.
Did you know . . .
Fifty percent of home-buyers surveyed for the 2018 National Association of REALTORS® Profile of Home Buyers and Sellers report found their home on the internet.
With half of all completed sales originating on the web, your best marketing strategy must include building a strong digital footprint. Here's how to get started.
Get to Know Your Local Market
NAR found that the average seller in 2017 earned just under $100,000, had lived in their home for 9 years and was 55 years of age. If you don't already know how this compares to residents in your area, find out. Invest in data analytics — this helps you fine tune your marketing campaigns with an understanding of who your audience is and which product type and locations to promote.
Create an Impressive Digital Footprint
Building a website and business Facebook page is rarely enough to put your agency at the top of an organic search. Use professional grade images and videos to showcase your listings. Make sure your brand is well-represented on social media and local business listings. Your name should be everywhere and in different formats so people doing a search can easily discover who you are when searching for local inventory and investment properties.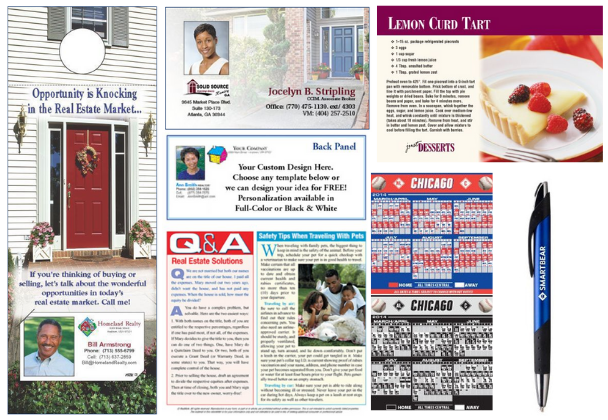 Connect With Regional Businesses
Prioritize building relationships with HR teams throughout your community. Ask for help getting the word out to new hires about rental properties you manage. You may even offer a discount or other incentive. Many HR managers are willing to send a monthly email to employees announcing new listings, give you a guest spotlight in their company newsletter or provide copies of your newsletter. Slowly building these relationships improves referral rates
Earn Referrals
Most people would rather work with people they know — or that a friend or neighbor recommends. Roughly six percent of people buy a home based on a recommendation from someone they trust. Gain trust by focusing on service delivery, solving problems and asking for a personal testimony from satisfied customers.
Be Flexible
One successful real estate investor agent recommends you "try everything you can afford," but realize that what generates high traffic today may not work tomorrow. While you are optimizing SEO web content for mobile viewing and posting high-quality virtual property tours on YouTube and your company website, remember that nothing beats pounding the pavement. Knock on doors, keep a stack of business cards or personalized refrigerator magnets in your briefcase, car and backpack. Introduce yourself to people in the doctor's waiting area, and when standing in line at the grocery store. The key to creating a growth strategy that works is measuring everything. Keep what works. And, be willing to let go of old ways of thinking that are draining your energy and the budget without producing any real return on investment.
Leverage People Power
Building relationships is vital. The best growth strategies always include organic marketing, the kind that relies on building a network of clients, prospects and colleagues. Reach out to brokers, attorneys, contractors, inspectors, appraisers; — anyone with a vested interest in seeing your agency succeed. In keeping with the digital focus, invite these professionals to become guest bloggers, and offer to return the favor. A strong network amplifies your online presence and your net worth.
Get on a First Name Basis With Every Client
Whether you're looking to grow a property management revenue stream, attract single-family home sellers or connect with investors interested in commercial properties in your area, invest the time to build a database of property owners. Start by scouring public records to ensure your marketing efforts fit the criteria of your prospects. When you know every potential seller by name, you are well positioned to close more deals and garner organic referrals.
This is the perfect time to rethink your 2019 marketing strategy. Be authentic and stay true to yourself, but make a lot of noise on social media channels, knock on doors, build relationships.
ReaMark can help. If you need help designing a postcard, door hangers or dry erase memo boards, simply contact a customer service rep day. Alternately, request a physical catalog by mail or browse over 2000 products on our website.
Photo by Daniel Hjalmarsson on Unsplash