Posted by Reamark Marketing on Mar 28th, 2018
If you've been involved in real estate for any length of time, you've experienced the rising impact digital marketing has had on the industry. Initially, some veteran agents and brokers may have been reluctant to embrace digital marketing and social media. Now, of course, many use social media and content marketing strategies like blogs and articles to help promote their business.
If you want to create a high powered real estate marketing strategy in the new year, you should consider creating a more balanced print and digital content marketing mix.
The Goal of Content Marketing
The goal of content marketing is two-fold. First, you want to funnel leads and prospects to you by providing valuable and useful content. This can be done through tips, tricks, the latest real estate news, and even updates on real estate that may be available in your target market or that which has just sold. Secondly, the information you provide can position you as an expert and trusted resource for real estate for your target market. The goal is that when they are in the market to buy or sell, they are more likely to reach out to you.
The challenge is to get the attention of potential leads in the first place. This can be accomplished to some degree by promoting your content on social media. It can also be done by using effective search engine optimization (SEO) strategies. As you know, however, real estate is an extremely competitive business and SEO takes specific skills and can be time-consuming.
The answer is pushing visitors to your content through print, including direct mail.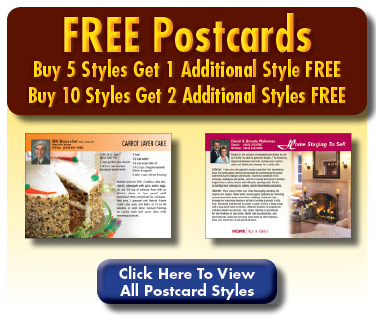 Postcards, newsletters, and promotional materials to promote your web presence can bring a whole new set of eyes to your digital marketing efforts. Tempt prospects to your website or blog with invitations to "Learn what your home is currently worth", "Discover 10 ways to save on your next mortgage" or "See what homes are selling for in your neighborhood". Of course, these direct mail pieces would include your web address or the address of a landing page designed specifically for that promotional piece.
At ReaMark, we can help you develop a more balanced digital/print marketing mix that can supercharge your digital marketing efforts. We can also help you better target your market with EDDM (Every Door Direct Mail) strategies that are proven effective.
Contact ReaMark today and learn about our buy five get one free and buy 10 get two free special offer postcard program. Inject new energy into your digital content marketing plan with print marketing materials from ReaMark!