Posted by Rick on Jan 18th, 2022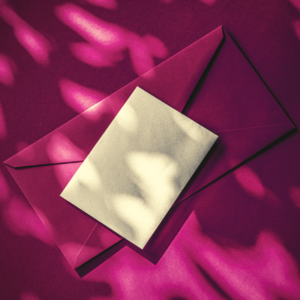 The beginning of the year is the perfect time to plan out your 2022 real estate postcard marketing campaign. It's important to stay in touch with your current and future clients and there's no better way to do that than with direct mail pieces with your contact information. Keep your name and skill set top of mind when your buyers and sellers decide to get serious about their real estate goals!
January
Buying or Selling? Get buyers and sellers out of holiday mode with this reminder that it's time to get back in the market. The suggested message encourages prospective clients to reach out to you for help. You can customize your own message letting them know about your latest sales and offering tips on how to get the best deals.
February
Show your clients a little love with 2022 real estate marketing ideas centering on holidays. You can go for the Home Is Where the Heart Is postcard that underscores the importance of finding the right place to live. More traditional themes, such as Valentine's hearts, convey warmth and charm and may help your clients warm up to the idea of using your services.
March
March into spring with postcards celebrating your most recent sales. Just Sold in Your Area postcards accomplish two things:
First, they give prospective sellers an idea of what they can list their house for.
Second, they remind clients of your expertise and success.
Choose one of our stock photos or customize your postcard with a photo you provide.
April
Help homeowners gear up for spring cleaning with postcards featuring a home cleaning checklist on the front and your name and contact info on the back. You can also include a prescribed or customized message relating to spring cleaning to getting the house ready for sale!
May
May is the perfect time to help buyers and sellers gear up for the busiest time of the year for real estate. Prospect for new customers by taking advantage of Every Door Direct Mail (EDDM) campaign postcards on offer at ReaMark. Just tell us the zip codes and carrier routes you wish to target, and we'll take care of everything else.
June
Show your regard for the health and wellness of your clients with full-color Summer Health Tips. As always, the back gives you plenty of room to add your contact information and a message reminding them of your professional services should they be ready to buy or sell a home.
July
Use our other fun summer postcards to inspire additional 2022 real estate marketing ideas. For example, we have both patriotic and real estate-themed July 4th postcards!
August
Establish your expertise in a particular neighborhood with area expert postcards offering free home valuations for current and future clients. This is a great way to motivate sellers who have procrastinated to get their homes on the market while the selling season is still hot.
September
The fall time wreath postcard has useful tips for fall maintenance and a reminder to turn back the clocks. This is just one of our postcards that are likely to hang around on the fridge or countertop.
October
There are many options to continue your 2022 real estate marketing in October. Choose a spooktacular Halloween theme, send fall time change reminders, or go with a pumpkin patch theme. (Why not try all three!)
November
November is the perfect time to send out holiday postcards for Thanksgiving and Christmas. Our inclusive holiday greetings postcards allow you to reach potential clients of all faiths. Or, you can choose a customized postcard featuring your latest sales or listings.
December
Gear up to end the year strong with EDDM calendar postcards that reach every home in the chosen postal code! Choose attractive designs to increase the likelihood these postcards will remain in use throughout the new year — all customers have to do to find your information is turnover the calendar on their desktop. Still, need more 2022 Real Estate Postcard Marketing ideas? Contact our team today!