Posted by Reamark Marketing on Jul 10th, 2014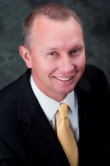 At Reamark, we strive to provide our customers with the best products and service possible so that they can be successful within their own businesses. What better way to showcase all that we do for our clients than by hearing directly from them?  In today's blog post, we interview the office of long time client, Charlie Commander of Century 21 Commander Realty, Inc in Panama City, who shared their experience with Reamark over the years.
Reamark: How long have you been in the real estate business?
C-21 Commander: Our office was opened in Panama City in 1969 by Charles Commander senior, who built the company to be the #1 Century 21 in Bay County year after year. His son Charlie Commander joined the business about 18 years ago and is currently the #1 agent in Panama City, FL in existing home sales.
Reamark: Which Reamark marketing products are you currently using and how often are you sending out into your farm?
C-21 Commander: We are big advocate of the real estate postcards and use them for every opportunity that we can. We send out into our farm about 10 times a year or more. We just sent out a Just Listed Jumbo Card, as well as a 4th of July card.
Reamark: Why do you choose Reamark over other companies?
C-21 Commander: With other companies, we just didn't get the same response time. The Reamark staff is so easy to work with and they help us easily customize our postcards. Whatever we need, they can take care of for us.
Reamark: Is there anything else that you think others could benefit from learning about Reamark?
C-21 Commander: We have about 30 or more agents that work for us and encourage them to use Reamark's marketing products often by participating in a reimbursement program for the agents. We have found so much success for our office with these mailings, that we like to tell our agents to promote themselves often into their farms as well.
Reamark: Thank you for taking the time to talk to us. We really appreciate it!
Have you found success with our marketing products or real estate post cards and would like to share your story? Check us out on Google Plus and leave a review. We love to hear how we can help your business grow!