Posted by Reamark Marketing on Apr 11th, 2017
Real estate season is just kicking off, and you can be ahead of the game with targeted real estate postcards sent right to the neighborhood of your choice! Early in real estate season, promotional postcards keep you top of mind and position you as the local expert. Bright images, relevant stats, and key messaging such as "just listed," "just sold," and "free home evaluation" are just right for this time of year, and show that you understand what your potential customers are looking for, and where they are in the listing or buying process.
Every Door Direct Mail (EDDM) is a service that allows you to stand out to your farm with timely postcards delivered only to the specific zip code(s) of your choice! Using EDDM allows you to market to a highly-targeted audience, even to a specific subdivision or neighborhood. As real estate season begins, send a neighborhood marketing postcard to ensure that you are the first person thought of when homeowners are ready to sell their home, or begin the search for a new home.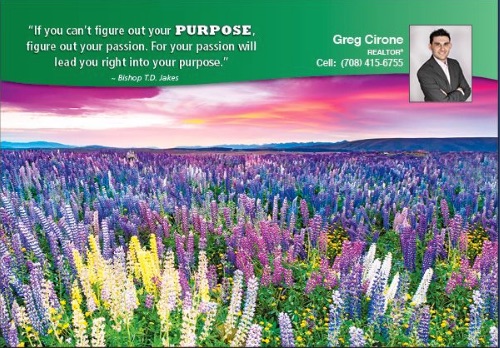 Additional options for Spring include images of colorful flowers, fun humor, recipes, and adorable animals. Postcards like these keep you connected with your community and provide great options for staying in touch with prospects, leads, and previous customers – who just may be ready to be new customers again.
You can make your marketing even more effective by following up your postcard with a door hanger or magnet. Door hangers are personalized, highly-visible twists on classic messaging, while sports fans will surely appreciate magnetic baseball schedules, which showcase your services each time someone visits the fridge!
Sending postcards is a fantastic way to get a jump on the competition, too! Let your prospects and customers know you're there when they need you, and that you understand their needs and can help them meet their home buying and selling goals. Right now, you can buy 5 designs, get 1 free or buy 10, get 2 free. Start your season the right way, and keep it going strong with monthly messaging that provides guidance and takes your leads through the conversion process.