Posted by Rick on Aug 18th, 2020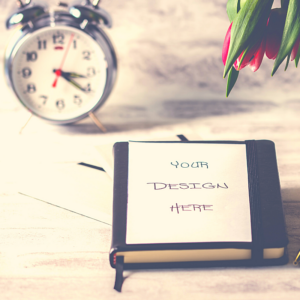 It's time to round out 2020 with a comprehensive marketing campaign that takes COVID-19 considerations into account. With inventories down, prices remain strong, with the average listing price for July hitting $349,000, up 8.5% compared to last summer, according to realtor.com. The typical time on the market remains at 60 days year-over-year despite the current constraints on the market. This is good news for real estate professionals and homeowners alike.
Tips for Adding Value to Your Quarter 4 Marketing
Have you finalized your marketing plan for the rest of the year? Reamark has made things a bit easier by grouping COVID-19 related postcards together in one convenient memo. Choose from these uplifting messages that provide value — and your contact information — to customers and prospective customers:
Inspirational cards such as "We're in this together" and "Social Distancing is Hard"
Informational cards that help families cope with COVID-19, including "Social Distance To Dos" (funny) and "Coronavirus Cleaning Tips"
Motivational cards for sellers and buyers worried about moving forward during the pandemic
Mix and match cards to provide happy distractions for families spending more time at home.
Recipe Cards Help Home Chefs Improve Their Menus
Check out our wide selection of recipe postcards for casual dining, stress-free cooking and delightful desserts. These colorful, high-quality cards are designed for lasting use. Your customers and prospects can collect them and add great recipes to their lunch and dinner menus. With more people cooking at home, these high-interest mailers are a big hit. Choose from 250 recipe cards and 192 recipe cards that promote you on the front and back.
Calendars – Order Early and Save!
Don't let the new year catch you unprepared for your calendar marketing campaign. Order 2021 calendars early to avoid the year-end rush and save up to 30%!
Choose specialty calendars that fit the times, such as our magnetic tear-off calendar with an original recipe for each month. Wall calendars display your contact information as a constant reminder of your services.
Buy Five and Get One Free
Reamark always offers this special postcard promo to thank our loyal customers. Buy five postcards style and get one free. Save money, plan ahead and finish the year strong despite the challenges we all face during the pandemic.
Add your customized content, promote your "Just Listed" or "Just Sold" properties to encourage homeowners and buyers that need a confidence boost to get their family ready for a move. Need more ideas? Check out our list of direct mail marketing postcards for inspiration. Homeowners can always benefit from hundreds of home tips and other relevant topics that help you plan your fall mailings. for time change reminders and holidays as well.
Don't forget to add fall time change reminders to the list. We have dozens of styles featuring beautiful fall foliage and promoting your real estate services. If you need help with marketing ideas or finding the perfect marketing tools on our website, contact us today for assistance. We would love to help you wrap up your fall marketing strategy to ensure that you finish the year in the black.