Posted by Rick on Dec 9th, 2021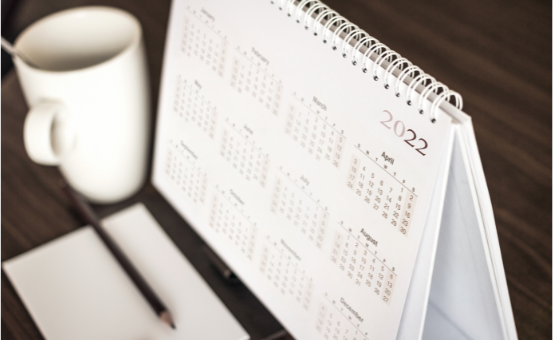 Order your 2022 real estate calendars now to make sure your clients and prospects get them before the new year. Calendars are universal organization tools that can help your clients and also keep your name top of mind for future listings and home buying clients.
You can choose from wall calendars with a different theme every month to magnetic tear-off calendars that customers can post on their fridge or filing cabinets. Learn more about the types of calendars available and why it's okay to send more than one to the same household.
Why 2022 Real Estate Calendars Are a Great Promotional Opportunity
Because there is a new theme each month, your audience stays engaged. Even better, every time they look at their calendar, they'll see your contact information and photo. Calendars offer continuous promotion without you spending an extra dime. Are you ready to make ReaMark your one-stop shopping for 2022 real estate calendars for your clients?
We offer calendars in all shapes and sizes so that you can choose the best one for your demographic. For example, our Magnetic tear-off calendars include sports schedules, school schedules, and traditional calendar styles.
Work with us to retain 100% control over your message. We offer assistance with choosing calendar designs that work best for you. Our team can also help you maximize your advertising spend with other direct mail pieces such as postcards or newsletters. Remember, the more you can get your name in front of your clients throughout the year, the more likely they are to call you when they're ready to move, buy a home or refer you to a friend.
Choose a Style and Add Your Personal Touch
ReaMark has several real estate direct mail veterans who can help you design a branded, personalized calendar that highlights your expertise.
For example, our stapled wall calendars can feature gorgeous homes that inspire clients to invest in a vacation home or upgrade to a larger home to house a growing family. Alternatively, choose the Remember When theme for a nostalgic reminder of yesteryear. We have 27 new styles for 2022 real estate calendars and we can help you narrow down the choices for maximum appeal in your farm area. Wall calendars look great in the kitchen or someone's home office, but it isn't the only style available.
Magnapeal calendar postcards combine two real estate direct mail pieces in one. Clients get a calendar, rounded corner magnet, and postcard all in one product! After adhering a clear poly film, we can ship them directly to your mailing list.
Contact Us Today for Assistance
Contact ReaMark today for assistance finding and choosing your calendar style and design. Let us streamline the process and get your calendars in the mail quickly!