Posted by Marketing on Dec 6th, 2021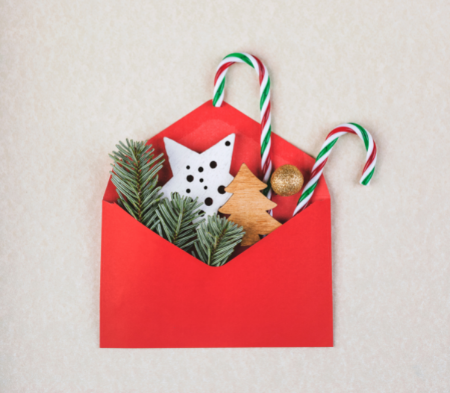 Are you ready to end the year strongly with a heartfelt real estate direct mail campaign? Sending Christmas and holiday cards is an important tradition for some families. Many people enjoy opening mail at this time of year because it's bound to contain at least one or two greeting cards. Real estate greeting cards can add to the festive mood and help you connect with clients on a genuine level. Personalize your cards and prepare for more phone calls and inquiries following the holidays!
Personalization Options
Personalize real estate greeting cards with your demographic in mind. You can choose from patriotic to beach to snowy mountain backdrops. After you choose a template, you can personalize your message to meet your business goals.
ReaMark offers both pre-printed cards with no personalization and personalized cards to attract customer attention and get your name in front of the client. Add your name, brokerage, logo and other vital information accompanied by gorgeous color graphics. The pre-printed cards include free blank envelopes.
Real Estate Greeting Cards
Are you looking for real estate direct mail pieces that can help you start the new year strongly? We offer inexpensive greeting cards that contain beautiful graphics in a range of themes and the ability to customize your message. We use high-quality materials and vibrant color to ensure lasting quality.
Forget the cute holiday e-Cards and put something tangible into your prospective client's hands!
Choose Your Designs
Without leaving our site, you can choose from dozens of real estate greeting card options for the holidays. From puppies to fireplaces, ReaMark offers numerous designs for Christmas, Hanukkah and New Year's Eve. Choose from any of our fun, humorous or sweet themes:
Puppies in holiday finery
And many more!
Are you looking for help with messages for your real estate greeting cards? We can help. The non-personalized greeting cards come with pre-printed messages. You can also opt to write your own messages.
Ideas for writing your own card messages:
Let us find you a new home and sell the old one for a joyous holiday season!
May the blessings of the season fall upon you and your family. May your new year be filled with prosperity and happiness.
Greetings to new homeowners, clients and friends in the area.
Enjoy the holidays in your new home!
Contact ReaMark today to get your orders in before it's too late!
Leave a Comment