Posted by Reamark Marketing on Jul 31st, 2017
While many real estate agents and brokers experiment with unproven digital marketing techniques to improve market share, there are still solid, proven real estate ideas that will make you money. Here are three of them.
Real Estate Marketing Postcards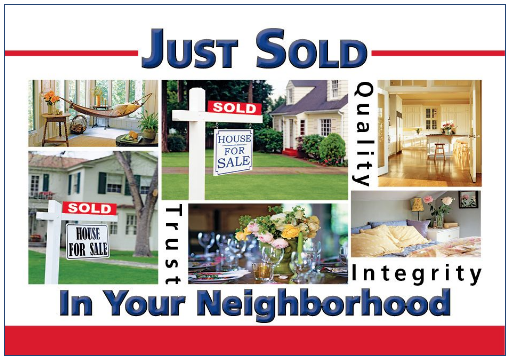 With over 400 card designs and 10 styles to choose from, real estate postcards are versatile and customizable. They also have been a proven way to farm a neighborhood and build your brand. Some agents have built loyalty through years of sending recipe postcards that clients look forward to receiving. Others build their brands by sending motivational postcards or home maintenance tips. Still others use postcards to educate their target market by sending "Just Listed" or "Just Sold" postcards. Right now, you can order five postcards from ReaMark and get the sixth free, or order ten postcards and get two free. We even have clearance postcards on sale for as little as 8 cents each. Keep in mind, 63% of people will end up choosing the first agent they call, so get to the top of the mind with monthly or bi-monthly postcards from ReaMark.
Real Estate Marketing Calendars
A long-time staple in real estate marketing, calendars work because they are used. They are also extremely cost-effective. When calendars are the first-in-home, each can bring you 13 or 14 months of exposure. Calendars can be selected that are magnetic or to hang on walls. There are options for desk calendars and wallet size calendars. Select the theme and style of your choice. Our team will even help you customize your calendar to suit your personality. Right now, you can save 20%, 30%, and even 35% off some calendar designs from ReaMark. Order early and save. Discover why so many agents and brokers have built their business, in part, through real estate marketing calendars.
Quarterly Newsletters
You may be surprised how much attention a local or neighborhood focused newsletter will bring to your real estate business. A newsletter can not only include practical homeowner and real estate tips but can include a calendar of local events. You can discuss homes that recently sold in the neighborhood or include new listings. A newsletter places you in a position of being the area's real estate professional and can even help you promote your website and social media. ReaMark offers a variety of choices in real estate newsletters. If you are ready to reach out in a new yet proven way, consider using a quarterly newsletter to your marketing agenda for 2018.
Contact the professionals at ReaMark for proven marketing tactics and strategies including postcards, calendars, and newsletters. Let us help take your business to new levels in 2018.