Posted by Rick on Oct 19th, 2020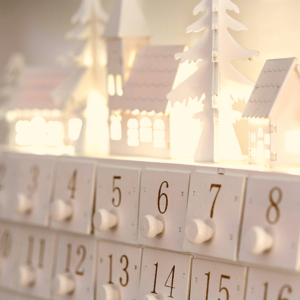 It's a seller's market, and now is the time to connect with prospective clients to get more listings. Buying activity that slowed due to COVID-19 rebounded in June and shows no signs of slowing down. Buyers are making offers quickly to take advantage of interest rates hovering near 3%. While demand continues to grow, homeowners are the biggest winners, thanks to higher asking prices. However, the supply of homes for sale falls well short of demand.
Realtor.com reported that 400,000 fewer homes were listed since March when compared to the 2019 statistics. Homes are selling much faster as a result. Also, mortgage applications rose 24% year over year in September.
Now is the time to push for listings and close out the year strongly. Communicate this historic opportunity to hesitant homeowners with effective direct mailing campaigns powered by ReaMark.
Calendars Are a Great Way to Attract Listings
Typically, the first calendar in the home gets the coveted wall space that advertisers aim for. We are seeing stronger sales early in the last quarter, indicating that your competitors may already have placed their calendar orders. Choose a calendar design, such as our Exclusive Recipe and Home Tips calendars, to provide value. Even if there's a calendar on the wall from the auto shop down the street, you can stay in people's kitchens by providing yummy recipes and useful home improvement tips.
Choose from Over 400 Styles
What makes ReaMark the best place to get your calendars? Here are just some of the perks that come with your branded ReaMark calendars:
Hundreds of calendar designs ranging from house shapes to animals to inspirational images
10 different layouts, including portrait or landscape orientation, front and back printed, business card or tear-off designs
Full-color printing is available for attractive images, including yours
Choose from magnetized tear-off calendars in business cards, 3.5″ x 4″ and 4″ x 7″ sizes
Select from hundreds of prepared messages or add your own
Strategize for the Best Marketing Conversion Rates
You can choose a 3.5″ x 9″ UV-resistant magnetic calendar so clients can hang it at work or in their home office. We also like the idea of sending Just Sold postcards and following it up with a calendar geared toward educating clients on the advantages of a low-inventory market.
Contact us at any time for more ideas on how to choose the best calendars to meet your marketing needs. The sooner you place your order, the faster you can get the calendars in front of clients before the competition. Contact us online or call 1-800-932-2957 for more ideas and information on calendar campaigns and all your real estate direct mailing needs.