Posted by Rick on Mar 27th, 2020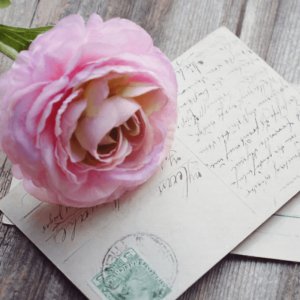 With social distancing and shelter in place orders affecting nearly every state, real estate clients are suffering from cabin fever just like everyone else. Everyone is looking for ways to bust boredom in these uncertain times. This leaves an opportunity for real estate agents to provide fun ways for clients to pass time while they are stuck at home. 
Spot Six Differences Postcards
The Spot Six Differences postcards come in many different themes. You can choose humorous cartoon styles that also appeal to children. Use these to give families a break from the monotony and work together to spot differences on the cards. Each set comes with your choice of black and white or full-color text and graphics. Other themes show home interiors that inspire owners looking for staging ideas for their properties.
Whimsical themes include A Boy and His Bike as well as other stylistic and seasonal options that you can stock up on now. Order standard or jumbo size cards with your contact information included. ReaMark can mail the cards for you or send them to you to distribute as needed.
Recipe Cards
One of the bright sides of the stay-at-home orders is that more people are cooking at home. Of course, coming up with new meal ideas taxes the imagination of even the most creative home chefs. ReaMark offers recipe postcards that provide nutritious, quick dishes that clients can use to feed their hungry crew. 
On one side, prospective clients find a full recipe. On the other side, you can share information about your services and contact information. Nearly 200 options allow you to include contact information and photos on both sides. Additionally, the postcards come in regular and jumbo sizes that fit into most recipe boxes and binders. You pick the crowd-pleasing recipes you want, such as bacon grilled hot dogs, avocado egg boats and tomato basil bisque.
Want to keep it simple? Recipe postcards with six ingredients come in handy for those with limited supplies at home. 
Staying Productive at Home
This is a great time for homeowners to catch up on repairs and declutter. That's especially true if prospective clients are thinking about selling their homes. Home tips postcards offer valuable tips that improve the quality of living for homeowners, especially if they are homebound. Topics include decluttering the kitchen, basic upkeep tips, how to keep the house smelling fresh, and easy home energy fixes. 
Aside from helping clients make the home a more pleasant place to live, other topics tie into getting the landscaping and garden in order for the warmer weather. The Home Advisor series gives home buyers and seller's options that make moving less stressful. This can encourage clients to give you a call while they have extra time on their hands! If you need ideas on how to make life a bit easier and bust the boredom of being stuck at home, contact ReaMark today. We are happy to share our input and find out your real estate marketing needs. Our real estate marketing postcard mailers may be more valuable than you know.