Posted by Marketing on Mar 10th, 2020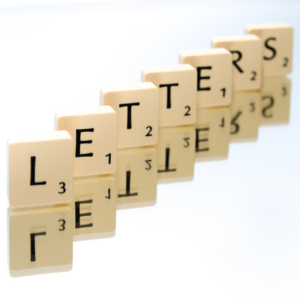 Catch up with your buyers and sellers in time for spring and summer buying seasons. Creating and distributing newsletters builds a sense of community among former and prospective clients. It also builds name recognition and strengthens your brand by highlighting your success stories. 
Over 40 Styles to Choose From
Whether you choose to go old-style with black and white print or invest in color, there are two personalization areas where you can build your brand. The rest of the newsletter comes in full-color and offers tips and tricks for homeowners. We want you to be totally satisfied with your personalized text and graphics, so you get to approve proofs before we print your 8.5 x 11-inch newsletter. You can save time and hassle by having us mail your newsletters or mail them yourself at the 1-ounce or first-class rate.
Find out more about how to order newsletters from ReaMark here. The process moves along quickly — you receive proofs of the personalized sections in 1-2 days — but it's a good idea to reach out as soon as you decide to send an updated newsletter. The newsletters come in bi-fold and tri-fold layouts.
What Type of Content Can You Expect?
When you purchase a newsletter, the content is provided as part of the cost. There are 20+ newsletter styles to choose from, and each contains three unique content layouts with one or more sections. Newsletters may include FAQs for home improvement or buying and selling a home, recipes, games, gardening advice, and other topics that might appeal to real estate clients.
The provided content is timeless. It doesn't target geographical areas. So, you can send your newsletter anywhere and it will still be relevant. Each 4-page newsletter has stories that are 60% real estate focused and 40% other topics or interests.
Here are samples of the content that you can choose from:
Avoid Costly Home-selling Mistakes
Renovations and Upgrades on a Budget
What is a Qualified Mortgage?
Dessert recipes
Curb Appeal Makeovers
Build Your Client Base
Use ReaMark 4-page newsletters to build rapport and grow your client base. By providing information your prospective clients can use immediately, you build your brand. Also, these newsletters are likely to get passed around to friends and family members, which generates potential new leads for future business. 
Marketing Tip: You can ask local doctors, dentists, and small businesses if it's okay to leave a few newsletters in their lobbies. These businesses may be open to fresh reading material for clients waiting for their appointments. 
We have sold more than 10 million copies, so you can rest assured that newsletters are well-received and effective. Check out our newsletter page to find discounts of 25% to 40% off.

Leave a Comment