Posted by Reamark Marketing on Mar 28th, 2017
April is the month of showers, spring planting, the start of real estate season and Earth Day. It is also the time to gather prospects, leads, listings and sales. This year, let ReaMark help take your efforts to a new level with earth friendly real estate marketing products that offer real value and appeal.
Earth friendly real estate marketing products help position you as the "green" real estate professional and as environmentally conscious. This is a very appealing position that can put you in a better position for greater visibility and ROI.
Here are three earth friendly real estate marketing products to help propel your business this spring: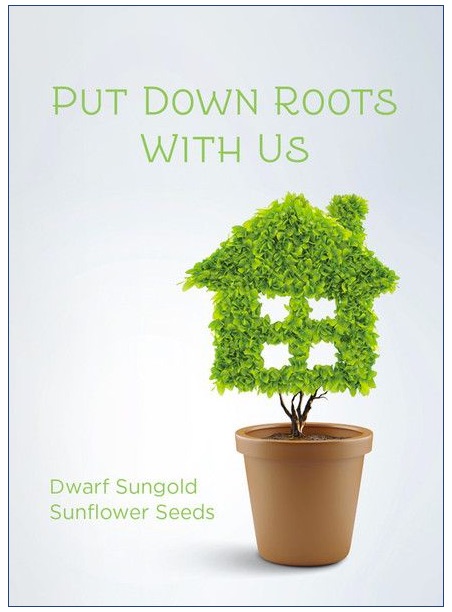 Seed Packets – Choose from a selection of seed packets that are sure to garner the attention of your prospects. Packets include attention getting messages like "Where Memories Grow", "Put Down Your Roots" and more. Seed packets can be personalized with labels, photos, logos and others. Hand them out as they are or direct mail them in available envelopes. Watch your own listings grow with these timely, earth friendly real estate marketing products.
Newsletters with "Green" Ideas – Newsletters have long been a popular and proven real estate marketing tool, and including "green" ideas for homeowners and families in the spring can add to that power. Select from tips to improve gas mileage, recycling tips, beneficial plants and more. Be sure to ask about free customization and our "buy three designs and get one free" promotion!
Recipe Cards – Our recipe postcards have a lengthy shelf life and are a terrific marketing tool for real estate. These cards provide short term visibility and serve your long-term branding needs. To help you get started, take advantage of our "buy five designs, get one free" or "buy 10 designs and get two free" promotion.
The Long-Standing Leader in Real Estate Marketing Products
ReaMark is a long-standing leader in real state advertising and promotional marketing to help agents and brokers get more leads, listings and sales. Direct mail is a powerful tool, especially when farming specific areas and neighborhoods. Let our professionals help! Contact us today and let your prospects know you care about their environment with green marketing products from ReaMark.