Posted by Rick on Mar 23rd, 2021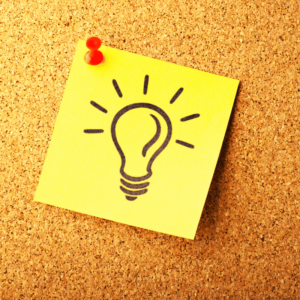 Do you want to strengthen your real estate marketing strategy to reach more clients and earn their business? When it comes to real estate marketing, agents and brokers have to consider more than their ability to sell a property or find the right home for their clients. Building your brand in this business requires establishing trust and authority and proving your character through positive customer interactions. Often, this requires multiple touchpoints across various marketing channels.
At ReaMark, we pride ourselves on producing great products that prospective buyers and sellers are happy to receive. Postcards, calendars and door hangers are just a few examples of how to provide valuable promotional materials that users refer to again and again.
Let's take a look at three ways you can interact with your prospective clients:
Online strategies
Community outreach
Direct mail campaigns
Online Strategies
These days, people shop for everything online, including houses. So, it makes sense to invest time and money into developing your real estate website. By writing helpful blogs and promoting them in your social media, you can attract potential clients to your website. This gives them the opportunity to browse your active listing or find out more about your experience and successful transactions.
You can tie your direct mail real estate marketing tools into your online presence. Simply coordinate with the attentive team at ReaMark to display your website on postcards, door hangers and holiday cards you send to your current and prospective clients.
Community Outreach
As a real estate professional, you represent a local business. Like other local businesses, you should look for ways to stay active in the community and interact with potential clients. When you join the Chamber of Commerce, sponsor a sports team, or support a local charity, you prove your loyalty to the community and begin to build a positive reputation.
It doesn't hurt to keep your promotional items close at hand when you attend community events such as high school football games or fundraisers. If someone happens to mention that they or someone they know needs a real estate agent, you can casually bring up your profession and offer to add them to your mailing list. This "always on" mode is part and parcel of the real estate profession. Just make sure to have your real estate marketing tools on hand when you need them.
Direct Mail Campaigns
Spend the time and money you need to produce high-quality postcards, calendars, newsletters, door hangers and memo boards. Postcards give you countless ways to communicate with your client. In fact, many of our clients send out postcards every month to remind customers of their services.
If you need help varying the message, look over our postcard collections based on themes, tips, recipes, and other categories that can help homeowners stay organized. You can also look for specials designed to save you money.We would love to become part of your marketing team to help you achieve positive responses across multiple channels. When you're successful, we're successful, so let's kick off your next direct mail campaign together. Contact a ReaMark real estate marketing specialist today for tips and tricks we've picked up over the years.