Posted by Marketing on Mar 16th, 2021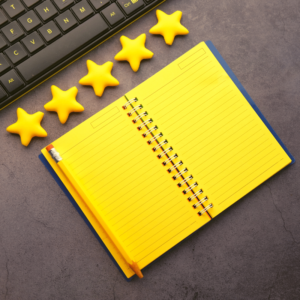 At ReaMark, we understand that customer relationships are essential to building your real estate business. When you partner with us, you benefit from the help of a seasoned real estate marketing team that puts customer relationships at the top of our priority list. — but don't just take our word for it.
"I've been using ReaMark for many years for my farming postcards. I'm the postcard king in my office! … I can get a little nitpicky about design and layout sometimes, but their art department and customer service folks are always VERY helpful and accommodating, – Mark Signs of Ruhl & Ruhl Realtors in Coralville, Iowa.
Making the Connection with Customized Postcards
Before you can connect with prospective clients, you have to show them who you are as a real estate professional – and prove what you can do for them. As our customer testimonials show, real estate marketing works when done correctly, and our clients trust our expertise to help them build a strong marketing strategy.
"I've been ordering a monthly market update postcard for the past year and have seen wonderful results. Every listing I received this last year came from those mailings … It's been great working with you, and I plan to continue for many years to come!" – Amy Bremer of Windermere Real Estate.
We know better than anyone that happy customers return to buy more products which increases revenue and benefits everyone involved. Satisfied clients also help to build a better relationship with your target audience. Let us help you get your contact information and message into the hands of clients who need your services.
Customer Loyalty Starts With Top Quality Products
ReaMark postcards, door hangers, calendars and recipe cards are printed on high-quality paper stock with colorfast ink and beautiful images. Your customers will be proud to pass them on to a neighbor or friend looking to buy or sell a home. Even longtime professionals are impressed when they first handle samples of our work.
"I have been in direct sales for 35 years, and I am not easily impressed, but my business partner was right! ReaMark has top-notch quality products and a staff I could almost call family! … I highly recommend ReaMark for great products, prices and a pleasant experience." – Pam Martello of DeCaro Realty in Cordova, Tennessee.
Great Service and Effective Direct Mail Campaigns Work Hand in Hand
We know that our next sale starts with consistent service and timely delivery on the current order. So, we've based our company culture around positive customer experiences. When you follow up your direct mail campaign with responsive service and fast results, your brand reputation will soar too.
"We know your postcards work! We received ten new transactions, both sales and listings, thanks to ReaMark's postcards. It was our best return on advertising last year. We have had people ask to be put on our mailing list because they like your monthly recipe cards so much." – Alex Gniazdowski & Harriett Mclean of Century 21 in Ft. Myers, FloridaContact our customer service team to find out how you can reach your prospective customers with effective direct mail pieces from ReaMark.
Contact our customer service team to find out how you can reach your prospective customers with effective direct mail pieces from ReaMark.
Leave a Comment