Posted by Reamark Marketing on Jun 17th, 2014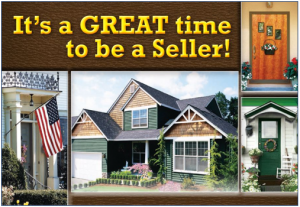 There is something to be said for hometown advantage when it comes to real estate marketing strategies. As a current resident, you know the streets, houses, open spaces, schools, restaurants, and major benefits of your neighborhood. As a real estate professional, you even thought these benefits were enticing enough to buy a home in the neighborhood. It's your neighborhood and you are the experienced real estate professional.
Your Neighborhood, Your Advantage
As a real estate agent, it's essential to have a strong contact strategy for your own neighborhood. Creating strong real estate marketing strategies establish you as the go-to realtor for all your neighbors and friends. You live, work, and play in your "farm," and you are the most knowledgeable real estate professional in the area. Your contact strategy for your own neighborhood should firmly establish you as the premier resource for real estate questions in your neighborhood. Your neighbors and local residents should see you as the only authority on real estate in your area.
Real Estate Marketing in Your Neighborhood
When targeting your own neighborhood, your contact strategy will be different from marketing in other areas. New real estate marketing tools are being developed all the time. A strong contact strategy for your local neighborhood can incorporate more than postcards for realtors. Set yourself apart from your competition with the latest mortgage postcards, real estate calendars, newsletters, door hangers, and other marketing tools. The marketing tools provided by ReaMark are designed from input received by over 40,000 real estate customers and can be customized to fit with your contact strategy.
Don't wait for your competition's postcards to show up in your local neighborhood. As a local resident and homeowner, put the hometown advantage to work for your real estate marketing strategy.
Check out our new real estate marketing tools and tell us what you'd like to see on a design!