Posted by Rick on Apr 13th, 2022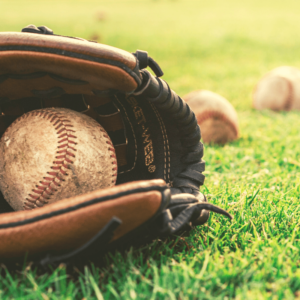 Baseball is back! Score big with fans with magnets or laminated wallet cards featuring schedules for Major League Baseball or local teams. Help sports fans get to the ballpark on time, despite the curveballs thrown by the pandemic. ⁠This easy real estate marketing solution can keep you from striking out and keep your name on the minds of baseball fans and homeowners looking to buy or sell properties in your territory. So, make baseball schedules an important component of your real estate direct mail campaign!
SAVE up to 30% OFF 2022 Real Estate Baseball Schedules
Baseball schedules make a great promotional swag for your customers and prospective customers. These promo products make great handouts for open houses, sports events, and grand openings. You can leave them in restaurants, hair salons, and anywhere that baseball fans can pick them up.
Generally, home sales pick up in May through August, coinciding with many baseball schedules. This alignment can help you provide a service to fans, show your support for local teams and drive more business through the crucial second and third quarters. This is a big win for you, your favorite teams in the area, and baseball fans who would make ideal clients.
Choose from four styles that you can tailor to your realtor marketing:
Where Can You Distribute Baseball Schedules?
There are many ways to share these valuable gifts as part of your marketing. Send them as part of your realtor's direct mail strategy and partner with local businesses to get them into the hands of your target demographic.
Coffee shops, doctor's offices, and pubs make great partners and often have memo boards or counters for local businesses to post business cards and other promotional materials.
Hand out a stack to friends and family members to give to coworkers, colleagues, and employees. Barbershops, hair salons, and nail salons are all great places to leave your baseball schedules, which, of course, also include your contact information so that home buyers and sellers can easily reach you.
It's crucial to maximize your realtor marketing while staying within your budget. However, it's equally important that your giveaways resonate with potential clients. So, choose one of the styles above to upgrade your baseball schedule.
Do you support local high school or college teams already? Be sure to incorporate baseball schedules into your marketing plan!
Contact Us Today for Assistance with Preparing Your Baseball Schedules
Not sure what will impact your audience effectively? Use our pre-written messages or work with our team to maximize the space on branded magnetic or laminated baseball schedules.
Call 800-932-2957 or contact us online to pitch your campaign today!