Posted by Rick on Sep 15th, 2023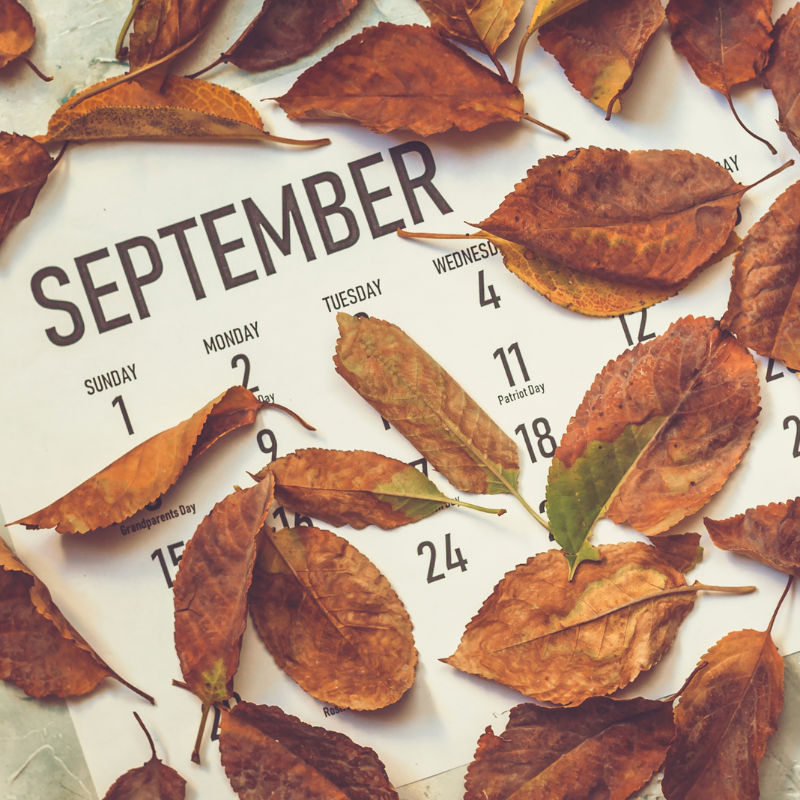 Seasonal trends in real estate vary according to the laws of supply and demand. Generally, spring and summer are peak seasons for homeowners to put their properties on the market for buyers to snatch them up. Boosting your fall sales can help you make up for the slower winter selling season.
Real estate calendars serve multiple purposes. By sending your real estate marketing calendars out in the fall, you help your clients and prospective clients prepare for the coming year. Savvy real estate professionals also use them to keep their name top of mind for those who need a nudge to enter the market.
Challenges and Opportunities of Fall Real Estate Marketing
The fall season can be a good time to market real estate, but there may be fewer buyers and smaller inventories than during peak seasons. Here are some of the challenges and opportunities of fall direct mail marketing.
Challenges:

You may have to work harder for leads and qualified prospects.
Unpredictable weather can make it difficult to schedule in-person showings.
Families may not want to move during the school year.

Opportunities:

Fall foliage creates a gorgeous backdrop for photos and videos (depending on where you're located).
Buyers may be more motivated to sell before winter weather sets in.
Sellers may be more willing to negotiate to find a home before the holidays.
How Realtor Calendars Can Prevent a Fall Slump
Real estate marketing calendars can help you communicate with clients. Align your postcard and newsletter campaigns with local events printed on your customized calendars. You can choose from numerous styles and tap into the wealth of knowledge accumulated by our marketing and sales experts.
Fall realtor calendars may include the following:
Scenic magnetic tear-off calendars easily affix to office cabinets or refrigerators, providing you with continuous exposure.
Seasonal content offers home maintenance tips or insights on buying or selling in the fall (and other seasons).
School calendars highlight important dates for parents and provide your contact information at a glance.
Four seasons calendars present beautiful color images that celebrate the entire year. Use them to highlight sports schedules for local teams.
Fall is a great time for both buyers and sellers. The opportunity to negotiate better prices and terms will appeal to motivated buyers. Plus, you can attract serious sellers by providing valuable information they can use. Incorporate fall realtor calendar campaigns with postcard and other direct mail marketing options available through the experienced team at ReaMark.
Reach out to our team today to discuss your fall real estate calendars or for fresh ideas to beat the fall slump!