Posted by Rick on Apr 21st, 2021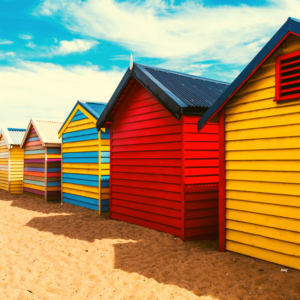 Have you ever seen direct mail pieces that lead with, "I have a buyer looking in your neighborhood"? As direct as this message might appear, it does attract the attention of homeowners and could result in more real estate listings in your farm area. It's a powerful and proven real estate marketing technique.
You can use this tactic to connect buyers to homes they actually like. You can also use it to identify the area or type of home your client wants. This makes it easier for you to send personalized letters to homeowners in a particular area or with the type of house your client is looking for. It's important to use tax records to get the right name or your target audience will quickly dispose of postcards and door hangers designed to intrigue them into selling their home.
Sample Text for Micro-targeted Door Hangers and Postcards
Here's a sample excerpt of this type of marketing message:
Dear[first and last name of homeowner],
My name is Rela State, and I'm an agent representing clients looking to move into this area. They want a three-bedroom home with an attached garage and a large yard. While touring the area, my client expressed interest in your home. If you are interested in showing your home for a potential sale, please let me know at your earliest convenience.
You can reach me at 444-4444-4444 or email me at realestate@brokername.com.
Sincerely,
Real State
Licensed Real Estate Agent
You can also use customized postcards and door hangers with information about recent sales in the area, particularly if you have sold similar homes in the neighborhood.
Develop an Effective Message for "I Have a Buyer…" Door Hangers
ReaMark offers a wide selection of customized door hangers that can help you successfully target potential listings. Place the "I have a buyer for your home" message on one side and proof of your skills on the other with the following door hangers:
Just Sold Top Dollar!
Just sold!
Our 4.5" x 11" door hangers provide plenty of space for graphics and pictures of sold homes. You can also provide real facts to show homeowners what they have to gain. Use "I Have a Buyer…" messaging on one side and list the prices and descriptions of recent sales in the neighborhood on the other. Here are two great door hangers for this purpose:
Make "I Have a Buyer…" Postcards Work for You
Our sales team can help you come up with great ideas to use "I Have a Buyer…" messaging to attract homeowners and boost your listings. We recommend double-sided jumbo postcards that draw attention to prospective buyers on one side and showcase your specialization on the other.
Consider the following examples for reverse side messaging:
For product bundling in your next real estate marketing campaign, consider purchasing weather-friendly 9" x 14" plastic bags and stuffing them with postcards, calendars, door hangers and your best marketing materials.
Keep your sales pitch to a minimum and use real data and statistics along with "I Have a Buyer for Your Home" teasers to boost your conversion rate for new listings. Remember that the team of ReaMark is always here to help you generate effective real estate marketing campaigns.