Posted by Reamark Marketing on Apr 14th, 2021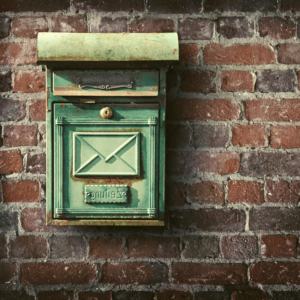 You can target every homeowner in a neighborhood without wasting a moment on building a mailing list. Find out how Every Door Direct Mail (EDDM) works and how the pros at ReaMark can help you automate this real estate marketing service. Work with us to take advantage of this USPS marketing tool and watch your prospects soar.
Every Door Direct Mail Marketing
The U.S. Postal Service offers EDDM to help businesses with local marketing campaigns. This service enables real estate agents to deliver customized postcards to every door along a route. You can save hundreds of hours of research when you want to build your brand. ReaMark agents can help you navigate the USPS EDDM website where you can select zip codes or mail carrier routes. The easy-to-use tool also gives you a total count to help you budget and plan your real estate marketing campaign.
ReaMark Full-Service EDDM
We provide step-by-step instructions on how to select a target zip code or carrier route, choose a personalized design for your postcards and arrange for delivery. If you get stuck or want some help using the USPS EDDM site, we're happy to walk you through the process.
With our Every Door Direct Marketing service, you can receive the postcards at your home or have us take them to the post office for delivery — for automatic marketing that doesn't require you to get your hands involved.
When to Use EDDM Real Estate Marketing
EDDM can help you achieve fast, affordable target marketing in neighborhoods or entire zip codes. The local post office typically delivers EDDM postcards within several days of receiving them.
Here are some examples of when to use this dynamic direct mail on marketing tool:
Introduction postcards
REALTORS® farming postcards
Just sold marketing postcard campaigns to celebrate your latest sales
Postcard marketing that highlights your skills
Community-Specific Messaging: you can create hyper-local marketing campaigns using EDDM. For example: "Maple Grove home prices rose 15% this year." That's information that will grab the attention of local homeowners thinking about selling.
Large-scale marketing campaigns to grow your client base
Perfect for targeting high net-worth zip codes
USPS EDDM Size Requirements
You may already know that the USPS has minimum and maximum sizes for EDDM deliveries. Fortunately, ReaMark offers EDDM custom postcards and pre-printed postcards designed to maximize your response while meeting USPS size requirements.
Designing Your Post Cards for Maximum Response Rates
Your EDDM postcards can include a local market report, recipes and home improvement tips to provide valuable information and build a relationship with your clients and prospective clients.
Choose from a plethora of backside layout designs that match your branding goals. We can include quotes, photos, contact details, websites, logos, and many other elements in a clear, eye-catching layout.
Sample backside message: "As your local real estate expert and neighbor, I am more than familiar with the current market conditions, home sales and real estate opportunities. If you or someone you know is thinking of buying or selling, please call me."
Contact ReaMark for more information on how to get started with your EDDM postcard campaign today!
Leave a Comment