Posted by Rick on May 18th, 2021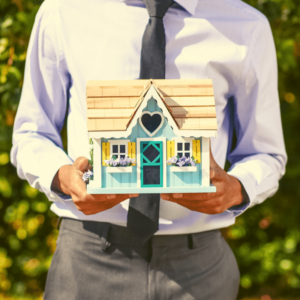 The 4th of July provides prime real estate direct mail opportunities. It's one of the most popular holidays and many prospective buyers and sellers love the patriotic themes that surround this historic holiday. We recommend sending seasonal newsletters and postcards to kick your summer marketing into overdrive. Best of all, ReaMark already has impressive options for you to choose from, giving you plenty of time to enjoy the holiday!
Don't Forget Your Seasonal Newsletter!
Newsletters sent out around major holidays get more attention, especially if you include seasonal themes. ReaMark has 29 newsletters with timeless topics including recipes, home improvement tips and real estate related content. Our newsletter designs include opportunities to customize your content — so you can include local 4th of July articles.
What should you include in your 4th of July newsletter? Here are some tips on stories and features that enhance your real estate marketing strategy:
Tips on hosting a barbeque-themed open house
Firework safety information
Your current listings
Food and beverage recipes for those entertaining at home
We take a lot of the legwork out of designing your newsletter. Our four-page templates include Evergreen content and space for unique red, white and blue content.
You can invite prospective buyers to attend local holiday events to become more familiar with the area. Don't forget to include your website and social media information so new and existing clients can find you across multiple channels.
Looking for a deal on your real estate direct mail newsletter? Check out our clearance newsletters!
Sponsor an Event in Your Community
If you sponsor local sports teams or belong to groups hosting carnivals and parades, create some goodwill by promoting these events in your newsletter or postcards. This is a great way to promote your interest in the community and honor local veterans or volunteers.
July 4th Postcard Ideas
Here are some tips for producing effective real estate direct mail marketing around America's most patriotic holiday:
Bring on the Stars and Stripes. We have tons of July 4th postcards featuring Old Glory waving majestically, displayed outside homes and many other styles.
Promote local Independence Day events and provide a list of area fireworks.
Include safety tips for fireworks. (What are the local rules?)
Home decorating tips help homeowners show their patriotism.
Would you like more real estate marketing ideas for July 4th? Contact ReaMark today to get help organizing your summer real estate direct mail strategy.