Posted by Rick on Oct 31st, 2021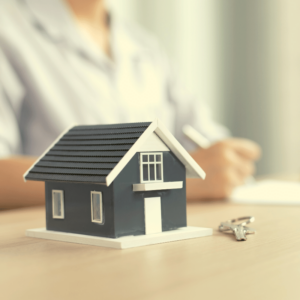 Every top-producing Realtor will have their own proven methods of lead generation, conversion, and sales. Do you know what they all have in common?
Savvy professionals use Realtor marketing such as Direct Mail to promote their skills and attract new clients.
If you've heard that direct mail is dead, here are just a few stats to show that's it's not only alive but an effective way to connect with clients:
What's the Preferred Direct Mail for Real Estate Marketing?
Postcards are the most effective method of direct mail real estate marketing!
When you use postcards in your direct mail campaigns, you put the information you want the user to know directly in their hands. It's nearly impossible for prospective customers to handle the postcard without at least catching your contact information and headlines. So, if you've recently listed or sold homes in the area, they are likely to know about it even if they immediately throw the postcards away.
That's another thing to consider. Full-color jumbo postcards are likely to remain in the home for at least a few days. That gives prospective buyers and sellers plenty of time to read your recipes, home maintenance tips, and contact information!
Follow up your postcard campaigns with real estate calendars, magnets, or real estate newsletters to solidify the connection with multiple touchpoints.
How Long Does It Take to Work?
There is one goal and one goal only when it comes to direct mail marketing—or any other marketing for that matter! That's securing leads to buy or sell houses. However, it doesn't happen overnight. It can take up to 6 to 8 months to see results in a particular farm area. Don't become discouraged. It's like dominoes. Once you make one buyer or seller happy, you begin to grow your reputation and can use the bragging rights on your next batch of just listed/just sold postcards!
People learn about anything through repetition. Therefore, the more you can get your name and face in front of people, the more likely they are to think of you when they need real estate assistance.
Research shows that direct mail is more effective than other forms of marketing put together. If you need help coming up with a direct mail strategy for your Realtor marketing, feel free to reach out to one of our friendly team members for help.
Target Your Audience
Cultivating a personal list of past and future clients is the most effective way to build an effective direct mail list. However, you can also use tools such as the USPS Every Day Direct Mail service. EDDM allows you to target all the addresses within a certain zip code or postal route with your direct mail pieces.
If you have the time and energy, you can even go door to door with door hangers containing success stories, tips, or other information of use to prospective clients. Always make sure that your contact information appears on the front and back of your messaging. You want maximum exposure, so anything that gets your name in front of prospects improves your chances for future sales and listings.
Don't miss our Realtor marketing tips for detailed strategies on running a successful direct mail campaign. We also invite you to review our customer testimonials to find out how ReaMark direct mail products have improved sales for other real estate professionals.
Contact us today to get started with your real estate marketing strategy!