Posted by Reamark Marketing on Aug 11th, 2021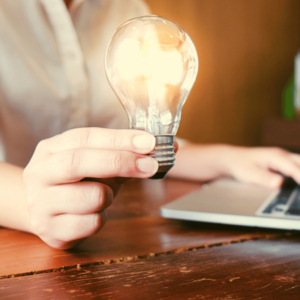 First-time home buyers often begin searching in the fall, after the kids are back in school and competition is less fierce. According to Trulia, starter home listings increase up to 7% in the fall. Of course, modest homes at modest prices are a rarity in the hot seller's season we have going. To attract both buyers and sellers, amp up your fall real estate marketing by meeting your clients where they already hang out.
Here are three realtor marketing strategies to build your brand and increase your customer base.
1. Fall Community Events
Community events, such as school football games and block parties, and charitable events, such as 5Ks, all present ample opportunities to get the word out about your services. Volunteer in a booth at the harvest festival, hand out school or sports calendars with your marketing information on them, and network with area homeowners.
Remember to collect names, addresses, and email addresses so that you can add prospects to your realtor's direct mail marketing database. You can even sponsor events that benefit local groups by providing T-shirts or purchasing advertising space on local sports fields. Supporting the local community earns you automatic bonus points with parents and neighbors, and it's a fun way to connect with potential buyers and sellers in the area.
2. Stay Helpful Online
Although spring and summer are the monster seasons for buying and selling homes, it's not too late to get additional listings and buyers to close out the year strongly. Use your online resources for free marketing by sharing insights and blogs with your clients and prospects. You can stay helpful online by adding insight for fall buyers such as those seeking starter homes.
Additionally, you can use direct mail to boost your real estate agent marketing. Check out our spooktacular Halloween postcards and awesome autumn themes. Don't forget to add your website and email address to make it easy for customers to contact you any way they wish.
Do you have leads that have gone cold? Follow up with jumbo postcards with fall recipes and home maintenance tips.
3. Take Advantage of Lower Competition
As volume slows down, other agents tend to dial back their realtor marketing efforts. However, it's a great time to take advantage of the lower competition. Send an email or direct mail newsletters reminding clients that the market is still going strong. You could also educate buyers and sellers with informative postcards on recent sales information for their neighborhood.
Contact ReaMark today to finalize your fall real estate direct mail marketing order. Need more ideas for your fall marketing campaigns, we're happy to help you choose direct marketing materials that your prospects find helpful and memorable.
Leave a Comment