Posted by Reamark Marketing on May 26th, 2016
There may be no better time of the year to improve your brand and increase visibility than with our 4th of July real estate postcards, newsletters, magnets and notepads. This is a terrific family-focused holiday that families throughout the nation celebrate together. By ordering these promotional items now, you can be in the forefront of this special holiday, demonstrating your sense of community and patriotism.
Each of our 4th of July specialties comes with free professional design services from our talented and creative team at ReaMark.
4th of July Real Estate Postcards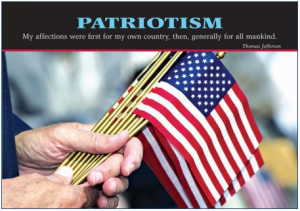 Choose from one or more of our 40 designs of real estate postcards for the 4th of July holiday. Select as few as 100 cards of each design with a 300 postcard minimum. All of our cards are full color on the front and your choice of black & white or full color on the back. Postcards are available in standard and jumbo sizes and right now when you order any 5 styles of postcards from us, you get the sixth one FREE!
4th of July Real Estate Newsletters
Right now you can save 15% on a choice of 4 page real estate 4th of July Newsletters full of useful information for homeowners, a recipe, and 2 large areas where you can customize, perhaps including local fireworks locations and times. Choose to customize your newsletters in black & white or full color.
Real Estate Magnets for the 4th of July
Order from a selection of 53 magnet designs including 4th of July calendar magnets that span from July 2016 to July 2017. These magnets are sure to provide long-lasting in-home visibility. Magnets are available in three sizes and convey your professionalism.
Notepads for the 4th of July
Our 25 and 50 sheet 4th of July notepads are available in low minimums and can be easily mailed in standard #10 envelopes. Choose from one of our pre-designed notepads or we can customize notepads just for you! This is a useful item your prospects and customers are sure to appreciate!
Now is the time to fire up your sales for the summer with our 4th of July real estate postcards, newsletters, magnets and notepads from ReaMark. Order yours today and save!