Posted by Rick on Jul 27th, 2021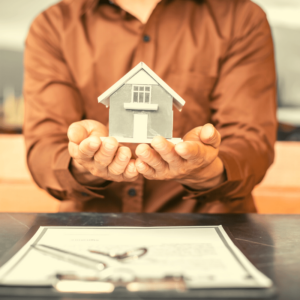 Your successful sales are the most powerful marketing tool you have. Are you incorporating them into your real estate direct mail marketing? As an entrepreneurial business person knows, the art of follow-up results in references and leads that can expand your customer base.
As a realtor, you know that you have to create your own opportunities by investing in impactful advertising and marketing. Staying in touch with your clients can result in repeat business, as well as new business. Additionally, when done correctly, it delights rather than annoys your clients. Use ReaMark postcards to showcase your expertise and gain your customers' trust and confidence.
Postcards that Keep You Front of Mind With Clients and Prospects
Everyone likes to feel appreciated. So, your first contact with a client after helping them sell or find a home should be Heartfelt Thank You & Congratulations Cards. When clients do refer customers to you, you can stay in touch and express your gratitude with a Thank you for your referral card.
Customize your message or go with our messaging suggestion for each design you choose. Here's a sample of a great referral thank you message:
"Client referrals are the foundation of my business, and I want you to know how much I appreciate your loyalty. Thank you for your trust and confidence in my services."
We are happy to help you formulate your own message customized for your personal brand.
Just sold in your area postcards give you the option of including between one and 10 photos of homes you have sold in the neighborhood. This shows your expertise in the real estate market in their backyard and helps you localize your real estate direct mail marketing. ReaMark also offers full-service Every Door Direct Mail (EDDM) to help you reach every home in the zip code.
Sending home tips postcards to recent buyers allows you to stay in touch with past and future clients while providing valuable information. Plus, the better your clients maintain their property, the easier it will be for you to sell it for them down the road. These cards include the following themes and more:
Staging tips
Curb appeal ideas
Landscaping
Gardening
Seasonal maintenance
If you want to become a part of your client's life story, be there for the important events. You can do this unobtrusively by sending Happy Home anniversary postcards and holiday greeting cards also available through our real estate marketing products.
Use Your Success Stories
Use your success stories in your real estate marketing to add authenticity and attract new buyers and sellers who'd want to work with a seasoned pro. When you want someone to trust you, offering proof of your success could give you the opportunity to find them a new home or sell their existing one (or both!)
Also, postcards give your clients an opportunity to provide your information to a friend or a family member looking for a realtor. Your realtor marketing makes it easy for your happy customers to become brand ambassadors for your services.
Here's the Deal
Buy 5 designs and get the next one free or buy 10 designs and get three free! Contact ReaMark today for your real estate direct mail marketing needs.