Posted by Rick on Apr 22nd, 2020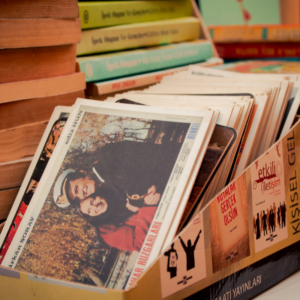 In these uncertain times, normal business relationships are disrupted. That's why it's so important to stay in touch with your clients and continue prospecting new customers. Even though you can't meet people face-to-face, there are many ways to continue doing business — this includes "no-touch" marketing tools that will reach an audience staying at home.
Here's another thought. Many clients have more time on their hands right now. That means they're more likely to read marketing material; penetration and conversion rates may be very advantageous in the current environment.
Customizing Your Message During the Pandemic
First, choose whether you want to send a standard or jumbo size postcard. Jumbo size cards stand out and can deliver your message without going over the top. As long as your marketing isn't tone-deaf, jumbo postcards give you more room to relate to customers under added stress. Let them know you are going through the same thing — trying to get the kids to do schoolwork, keeping the cat off the keyboard, and getting your own work down under less than ideal conditions.
Be the Neighborhood Champion
ReaMark's customized postcards give you full-color customization on both sides. Use this to focus on the areas that you farm. Now isn't the time to blanket new neighborhoods with direct mail. Instead, show your strength as a local agent. On one side, highlight recent sales and listings, on the other, direct new and prospective customers to your social media page for tips and tricks to survive the pandemic.
In conjunction with your postcard campaign, set up accounts on NextDoor or start a new Facebook Group. Next, connect neighbors with volunteer groups willing to pick up prescriptions or groceries for the disabled and elderly. Include tips on how to keep kids occupied. You can even ask families to make a video diary of how they are coping with sheltering in place. 
Don't forget to include your pandemic-related social media information on the postcard!
What Information to Share
Your postcards can serve two purposes, both of which help your brand. As always, you should include content that highlights your skills and includes your contact information. During this extraordinary time, you can also perform a real public service. Here are some ideas for your COVID-19 messaging:
Share local restaurants that still offer takeout.
Start an online "toilet paper" watch and ask people to post who is still selling toilet paper and other essentials.
List companies that are hiring extra help.
People are likely to keep postcards with valuable information longer than those with just marketing material. 
Doing Business During a Pandemic
By now, you've probably already adapted to social distancing in your day-to-day operations. Why not share with your prospects the lengths you're taking to keep your clients safe while marketing and selling properties? 
For example, you can:
Offer to conduct virtual showings for buyers
Partner with a drone video company to create aerial videos of properties
Create video tours to reinforce live virtual showings
Contact us today to order your customizable postcards and other marketing materials during the pandemic.