Posted by Rick on Sep 29th, 2023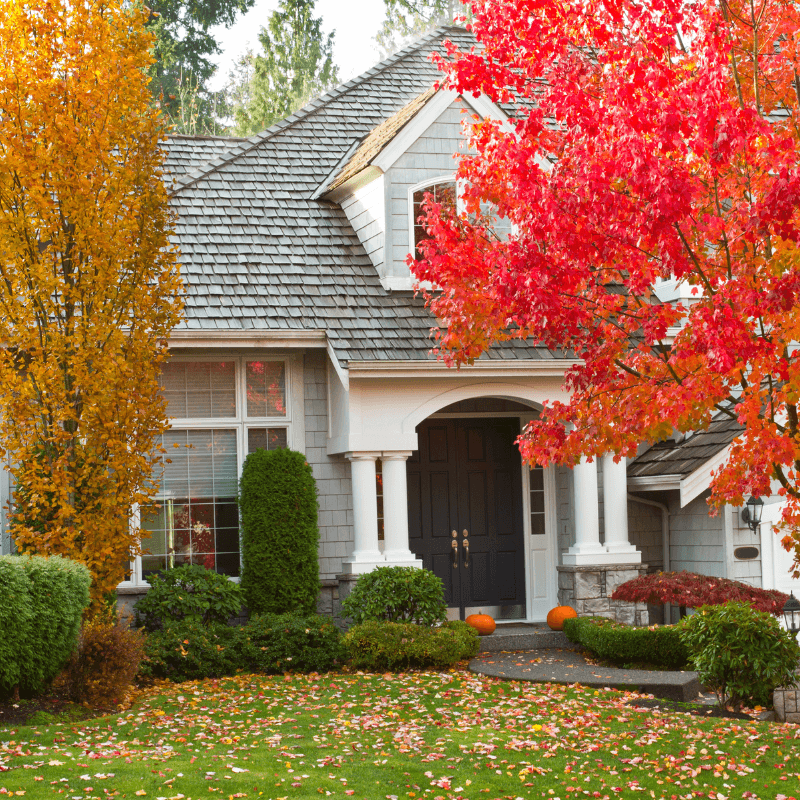 Weather isn't the only thing that affects seasonality in real estate. With kids going back to school and sporting seasons kicking off, buyers and sellers are preoccupied and more reluctant to enter the market in the fall. This blog provides insights into the fall real estate market and how you can ramp up your real estate marketing to take advantage of the lack of competition.
Fall Real Estate Seasonality
According to Investopedia, June, July, and August are the busiest time for real estate agents. Meanwhile, November to February represents the slowest season for buyers and sellers. The holiday season and start of the school affect the real estate industry in a big way. For clients with children, it's an inconvenient time to uproot the family. Buyers and sellers tend to wait for summer when they have more time and the kids aren't in the middle of the school year.
To encourage buyers and sellers to enter the fall market, stay in touch with Fall Time Change postcards, Calendars and Football schedules.
Market Trends
Price cuts were on the rise in August and rose 23.4% compared to 21.8% in July, and listings sat for an average of 13 days prior to receiving an offer. Additionally, sales were down nearly 19% year over year.
On the bright side, August brought a 4.0% increase in new listings when compared to the prior month. The late summer uptick may represent a shift from the dry listing statistics plaguing the industry for the past year.
How Has Fall Seasonality Defined the Market Historically
The market typically slows down in the fall. However, it presents an opportunity for motivated sellers. For clients with the means to do so, you can suggest buying in the fall or winter months when prices drop. If clients can rent or stay with family members until the spring, they can maximize the margin between the price they sold their home for and the price they pay for a new home.
What Are the Latest Interest Rate Trends
According to CNBC, some economists predict lower rates in the next few months. Continuing to increase rates could have a negative impact on the global economy. Additionally, Morningstar forecasts a dramatic decrease in interest rates by the end of the year. However, not all experts agree.
Not all experts are predicting lower interest rates. Forbes found that some experts believe interest rates will remain high due to inflation, which remains above the Fed's watermark of 2%.
Inventory Levels and Housing Prices
The NAR predicts a tight inventory through the remainder of 2023. The housing inventory is expected to remain tight in 2024, The median price for existing homes is expected to drop by 4%, from $379,100 in October to roughly $368,000 next year.
Buyer Behavior
Buyer behavior changes in the fall due to various factors, such as weather, school year, holidays, and consumer confidence. Some buyers may postpone their home purchase until the spring or summer when there are more options and better weather conditions. Others may take advantage of lower prices and less competition in the fall and winter months.
If you need help ramping up your realtor marketing, consider adding 2024 real estate marketing calendars to your next campaign. These direct mail pieces keep your contact information handy when buyers and sellers decide to make a move this fall or beyond. Plus, calendars remain on walls and desks for months, providing increased exposure for your brand.
Contact the experts at ReaMark for assistance with market update postcards and other realtor marketing tools that keep buyers and sellers in the loop.