Posted by Rick on Dec 28th, 2020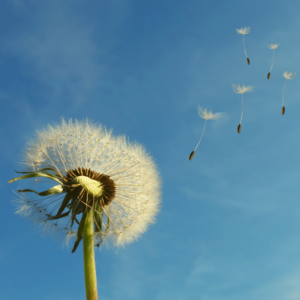 In the spring, the weather starts to warm up and families begin to think about getting their homes ready to sell again. Once income tax refund checks hit client bank accounts, they have more money to put down on their first home or dream house. For these reasons and more, spring is a great season to focus on your marketing strategy.
Remind Clients Who You Are and What You Do
Now is the time to send postcards to tweak interest in listings and catch new home shoppers' attention. You can't beat the classics, so don't forget to send out the following postcards showing customers that you can deliver:
Implement March and April Sales Strategies
According to Zillow, homes sell 15% faster from mid-March to mid-April and prices are slightly above average at this time. Make sure you bring your A-game to attract sellers looking for experienced agents and brokers. As the school season winds down, families have more time to stage their homes, make any necessary repairs and upgrade or downsize, depending on their situation.
Now that the days are getting longer, you can show homes after hours and take advantage of the warmer temperatures. Send out March and April postcards featuring spring themes such as:
Tulips
Landscaping tips
Fun St. Patrick's Day themes
Get Involved in the Community
Although most marketing happens online these days, direct marketing gives clients something they can touch, see and feel. Showing your sensitivity for things your clients care about can keep you top of mine when they're ready to buy or sell a home.
Take advantage of opportunities to get involved in local community events. As part of your branding strategy, get out and meet your neighbors by sponsoring a softball team or a local park cleanup. This is excellent marketing for your business.
The following postcards emphasize your sense of community and solidarity:
Remind clients that curb appeal plays a vital role in attracting home buyers. Spring is the ideal time to trim hedges, mow the lawn and list their home for sale with an experienced, knowledgeable real estate agent!
Custom Post Cards
Many ReaMark postcards have messages in place and ready to send out. However, you can also create customized messaging and layout with custom postcards.
Contact us today for help choosing postcards and other direct marketing tools to boost your spring listings and sales.