Posted by Marketing on Dec 22nd, 2020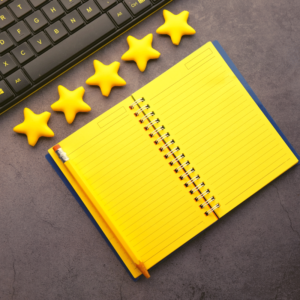 You work hard to become an expert in your farm area. So, don't be afraid to claim that in your marketing campaigns. Our Area Expert Postcard comes with a brand-boosting message to inspire trust and increase your conversion rates. Of course, we'll customize your postcards to match your branding and information. Go with our prepared message or customize your cards however you see fit!
Here are some interesting ideas to boost your branding and stand out from other Realtors in the area.
Inject Some Humor into the Process
While pitching your services and establishing trust remain the top priorities, there's nothing wrong with lightening up the mood for busy prospects. Besides working and homeschooling, many families are dealing with the reality of a global pandemic. A little humor can lighten the load and help keep your name on their minds.
Are you courageous enough to send a postcard with a baboon to offer a free home value estimate to prospective clients? You know your area and your target audience. Let us help you reach them with humorous cartoon postcards featuring real estate and remodeling themes.
Promote Your Tech
As a real estate professional, you invest in technology such as the multiple listing service and online real estate marketing sites. It takes time and energy to establish and maintain a technical skillset that helps your clients sell or buy homes faster. Highlight your tech and your expertise by including this in your messaging.
Whether you send out newsletters or postcards, customers love hearing about new technology that will help them reach their real estate goals. With social distancing still in place, virtual tours and aerial photography are more popular than ever. If you are taking advantage of this technology, highlight that to clients. Let them know that they can take a virtual tour of your listings or FaceTime you for home showings.
Include Customer Reviews
Including customer reviews from the past three months can increase your conversion rate. Up to 85% of clients use customer reviews to make a final decision on products and services. Make it easy for your target demographic to see positive customer reviews about your real estate services. Our jumbo postcards are available in color and allow you to customize your message on both sides of the cards. You can even add reviews and personalized messages to postcard envelopes.
Hand lettering, stylized fonts and other elements can complement your branding and help give your direct mail pieces a custom look. Need help choosing postcards and other marketing pieces to get the word out about your services? Contact us today and we'll listen to your goals and make some suggestions to get you started.
Leave a Comment