Posted by Rick on Jun 21st, 2021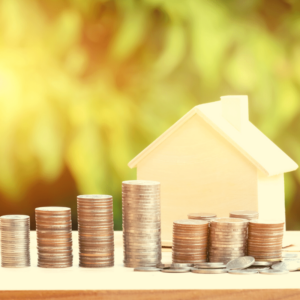 Now that you have gotten set up for success in the third quarter, it's time to close the year with irresistible real estate direct mail marketing pieces customers will post on the fridge and hand off to home-owning friends. Here's a comprehensive marketing plan to keep your inbox full and the phone ringing with prospective home buyers and sellers.
A Q4 Real Estate Marketing Plan as Easy as 1-2-3 (& More)!
Browse through our selection of holiday cards and place your orders early to meet the end-of-year marketing rush. Here are some tips to touch base with prospective buyers and sellers and thank your recurring clients:
Show gratitude with Thanksgiving Cards that feature turkey day recipes, autumn themes and expressions of thanksgiving to your loyal clients.
Check out discount greeting cards to reinforce your Thanksgiving realtor marketing campaign and save money.
Tie into multi-channel marketing campaigns. You can use the customizable message to link to your social media or blog posts highlighting your involvement in the community. Toy Drives, Christmas events at retirement homes, and local sports sponsorships make great material for this content.
Get creative juices flowing with Thanksgiving Holiday Recipe Postcards. From pumpkin layer cream pie to turkey tips, your postcards can help holiday hosts score big. The bigger the recipes go over, the larger you can count on free marketing as your clients share the postcards or post them on social media — encourage posters to share and include your contact information!
It seems like the Christmas holiday rolls up faster every year. You can help clients get ready with holiday safety tips and more Christmas recipe postcards (We love the apple cranberry crumble!)
Don't forget to tout your talents with year in review postcards or newletters that make an effective real estate marketing tool. Highlight your biggest successes so prospective customers see what you can do for them.
Set Clients and Your Business Up for Success With Promotional Calendars (Order Early and Avoid the Rush)
Calendars are an essential part of your Q4 realtor marketing campaign. We suggest ordering ahead in September to ensure that your calendars reach clients in time for the holidays. (They also make great gifts!)
There are a variety of calendars available to suit your real estate marketing needs throughout the coming year!
I get most of my business from your recipe calendars and postcards.
"Your Customer Service has been Fantastic! I read testimonials from other companies and I think… "oh yeah, like those are real." Well I felt that I should supply you with a 100% heartfelt testimonial that I hope you will use. I have been a loyal customer since 2010 and I can truly say that I get most of my business from sending your Recipe Magnetic Tear-Off Calendars in October and then staying in touch by complimenting them with regular mailings of ReaMark Recipe Postcards. My business is built on referrals and my clients perceive my cards and calendars as free gifts."
-Phyllis Vollrath
Vollrath Realty – Brandon, Florida
Customers like Phyllis understand the value of having a comprehensive marketing plan for Q4. It sets the pace for the coming year and helps you bring in additional leads for a strong year-end performance.
Contact ReaMark with any questions you have regarding Q4 postcards, newsletters, and calendars, and we'll be happy to share tips for a successful real estate direct mail marketing campaign.