Posted by Rick on Jun 18th, 2021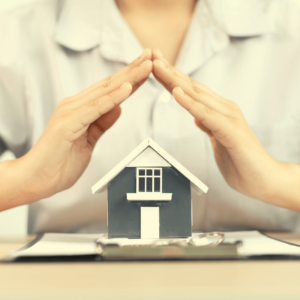 Our essential Q3 real estate marketing plan includes real estate direct mail marketing pieces that effectively highlight your services and knowledge. With interest rates slipping below 3% and new home sales topping 500,000 per month, the NAR is predicting the continuation of a hot seller's market. Many sellers are anxious to sell and get into a new home before schools reopen, the weather turns, and the holidays are upon us. Here are some ideas to showcase your talents and services with real estate direct mail marketing.
Just Sold Postcards
Realtor marketing highlights your individual sales and listings, showing clients that you know the market and get results.
Just Listed/Just Sold postcards allow you to get more leads by showing that you have a proven track record. In this hot market, competition is fierce and anything you can do to show off your skills will draw in more prospective clients.
Market Update Postcards
Real estate marketing requires a variety of elements. For example, real estate professionals must prove their knowledge of the local market in order to gain the confidence of potential sellers.
Show your knowledge of the market and give homeowners the courage needed to finally list their property. Market Update postcards list recent sales in the area for a hyperlocal promotion tool resulting in warm leads.
School Memo Boards
For many school districts, 2021-22 marks the return to the classroom for students learning at home throughout the pandemic. Parents and students have to get used to school routines all over again. Help your clients get organized with School Memo Boards that stay on the fridge all year round. With your contact information front and center, you'll be the first one to call when they're ready to sell their home or refer you to a friend.
Let us turn you into a satisfied customer, like Amy Bremer…
Every listing I received this last year came from your Postcards!
"Your Customer Service has been Fantastic! I've been ordering a monthly market update postcard for the past year and have seen wonderful results. Every listing I received this last year came from those mailings. Anytime I had a question or an issue your service was quick and friendly and you were able to work with me through several situations to make it work for both of us, plus you catch my mistakes even before I do! It's been great working with you, and I plan to continue for many years to come!"
Amy Bremer
Windermere Real Estate
Your essential Q3 real estate marketing plan should include fresh ideas and tips and tricks for clients considering buying or selling a home in your area. If you need assistance getting starting, contact the friendly marketing experts at ReaMark. We love to help our customers save money. For example, when you order five postcard designs, we'll give you a sixth one free.
While you're putting together your Q3 realtor marketing plan, get started on your Q4 plan ahead of the competition.
Leave a Comment