Posted by Reamark Marketing on May 16th, 2019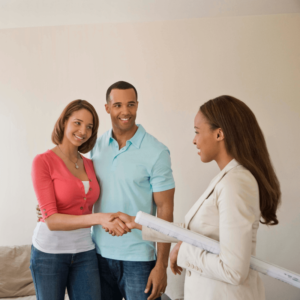 Here are eight marketing ideas to help new real estate agents kickstart their business by generating leads. While digital technology provides fantastic opportunities to market your business, it's important not to forget the human touch can be just as effective–it's definitely what helps clients and potential clients remember who you are.
1. Engage Clients and Prospective Clients on Social Media
Instagram, Facebook, and Twitter are all great platforms to engage with your audience. However, blowing up your feed with market updates, listings and tips isn't the way to go about it. Think strategically, and notice what's working on each channel, then focus on developing that content further for each platform you use. For example, Facebook users love contests but Instagram viewers might prefer a look behind the scenes of your business.
2. Stand Out with Handwritten Notes
Go old school to differentiate yourself in the market by ordering branded notepads with your business information on each page. Provide these to prospective clients as a courtesy gift, which also nets great advertising opportunities for you! In addition, people love to get handwritten notes thanking them for their time and business. Remember to write them on your branded notepad and enclose a magnet or other small token with your information on it. This gives your clients something to pass on to new leads.
3. Host Local Neighborhood Tours
Personal engagement is the best way to market your business, especially if you're great at coming up with fun, useful events. Host neighborhood tours that show your expertise and knowledge of the area. Whether you live in a historic metro area or an idyllic suburb with lots of charm, find memorable ways to showcase each neighborhood. Remember to take down contact information to send thank you messages and soft-sell your real estate services.
A great way to get the word out about your neighborhood tour would be to send EDDM postcards to your farm and customize the design with your event details! Our professional real estate marketers can help you craft a design that really stands out!
4. Claim Your Business on Google
Claiming your business on Google opens up another marketing channel and protects your professional identity. Here's how to do that.
Go to https://www.google.com/business/ and sign into your Google business account or create a new one.
Once you've logged in, search by your business name and address in the search box. Results appear in list form and on a map. Choose the business you want to claim. Click on "Add Your Business" to add a new business and follow the instructions to complete the appropriate business type and service area or brand.
You also need to verify that the business you claim is yours. The verification code is mailed to you within two weeks. Once you enter the code, you can manage your Google business information.
5. Giveaways Help People Remember You
Customers appreciate the freedom and convenience of digital communication. However, first impressions matter and everyone loves to receive gifts. Order a good supply of business cards, magnets, and pens with your name and brokerage information on it. Remember to give a few of each item to potential leads so that they can pass your information on to friends and family members looking to buy or sell a home. When pens, notepads and other swag with your contact information gets passed around, it increases your exposure and provides new opportunities to gain clients.
6. Offer Free Home Valuations on Your Site
Capturing seller leads online is very difficult. One way to get sellers to give up their information is through a free home valuation tool. Real Geeks has a tool that you can add to your website. Once a seller enters a few key pieces of data, they receive a valuation report with frequent updates available. In return, you collect email addresses for your distribution list.
7. Make Your Website Your Storefront
In the real estate market, your website is your storefront. Build a mobile-friendly site to attract lots of organic traffic to increase your lead generation. Make sure to hard sell what differentiates you from the competition and pay close attention to the quality of any listings you post. For example, photography on every piece of your marketing needs to be top-notch.
8. Fun Staging with Quirky Items
The common wisdom is that staging should be tasteful and use subtle tones that appeal to a wide array of buyers. However, adding one or two quirky items gives clients a talking point and helps make your listing memorable.