Posted by Rick on Feb 11th, 2020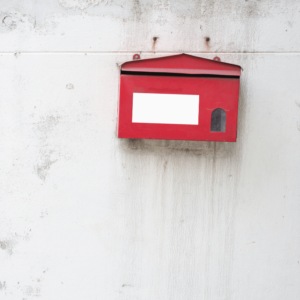 Turn your correspondence into a marketing tool by using custom mailing labels to gear up clients for a new listing or to remind them of your services after a successful close. Keep a roll of Just Listed or Just Sold labels around and ask for referrals as soon as the ink is dry on the Sales Contract. You can use the Just Sold labels to underscore your success when you send a closing gift or postcards to previous clients to generate referrals.
Brand Big on Direct Mail
Real Estate Photo Labels let you put your smiling face and contact information on postcards, letters and envelopes. Turn your direct mailing pieces into professional branding tools. 
Generating leads through direct mail can be a grueling but effective way to initiate contact. It also reminds past and present customers to spread the word about you in your farm area. To save money on mailing costs, concentrate on homes in the vicinity of recent sales. These homeowners may drive by your listing or recent sale every day. If they want to sell their own home, a direct mail piece reminds them of who to call. Adding a photo mailing label with a professional portrait leaves a positive impression.
What If You're New to Real Estate?
If you are just starting your career in real estate, it's difficult to get your name out there unless you take every opportunity to do so. Direct mailing by letter or postcard accompanied by a professional label paints an image of an organized, savvy professional. Customized messaging for patriotic holidays or special events links you to important life events and helps prospective buyers and sellers remember your name when they or a friend need your services.
If possible, conduct some research to help you narrow down your target audience by more than geography. These insights lead to long-term relationships that result in multiple sales.
Don't Take Things Too Seriously
Although you want to be professional, there's nothing wrong with adding an element of fun to the mix. For example, a Happy Face Sold label brings a smile to your prospective client's face. If a grateful client is open to referring you to friends, seeing a label with a heart stating that I Love Referrals may be the boost they need to pass along your contact information. 
Whatever real estate label you use, it adds to your advertising arsenal and can put more leads in the pipeline.