Posted by Rick on Feb 6th, 2020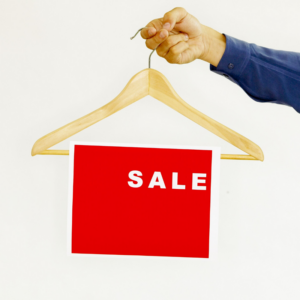 Door hangers are a great way to advertise your accomplishments and generate interest in your real estate services. Additionally, you don't have to pay postage since they are delivered to the target market directly.
The copy and design of your door hanger varies based on what you want to accomplish. Here are some common uses that encourage engagement and help you build your brand in a neighborhood. Mix and match these ideas with Reamark door hangers to get the word out about your services.
1. Open House Invitation
Bring door hangers along when you advertise an open house. Knock on the door to personally invite neighbors. If no one is home, leave a door hanger with the event time, date and your contact information. You can customize the details for each event.
2. Just Sold
When you hang a door hanger in your farm territory, word spreads quickly that you can successfully sell homes in the area. This is a terrific way to generate seller leads. Be sure to include the selling price and details about the sale that highlight your success. This could include multiple offers, whether it sold in just a few weeks and other pertinent details. Get these door hangers out as quickly as possible when you sell a home for top dollar.
3. Just Listed
Use just listed door hangers to spread the word about a new home for sale in the area. residents may have friends and family looking to move into the area or may wish to upgrade or downgrade their own living situation. Here are a few ideas for effective messaging:
"Your neighbor recently listed their property. Curious what yours could sell for?"
"A home was recently listed in your neighborhood. Do you want to know if that impacts your equity?"
4. Free Comparative Market Analysis Offer
When farming a new neighborhood, offer a complimentary CMA. If you don't have any recent sales in the neighborhood, you can always try for seller leads using an offer for a free comparative market analysis (CMA). Put a QR code or a link to your landing page to make it easy for interested homeowners to contact you. Keep your message short, because they may not even look if they believe you're just trying to reel them in.
5. General Advertisements
These are more open-ended door hangers. When designed properly, they can generate plenty of leads. Highlight your expertise in order to reach homeowners and buyers in genuine need of your expertise.
6. Specialty Door Hangers
For a softer sell or to follow up with warm leads, you don't have to promote your services directly. Try a simple message to wish good luck to new graduates or happy holidays to potential clients in the neighborhood.

Leave a Comment