Posted by Marketing on Sep 12th, 2019
Promotional wall calendars are popular marketing choices for real estate professionals. When considering a promotional calendar for your farm, remember that the best wall calendar is the one that people will actually use – you won't get any attention from your marketing material if it ends up in the trash or stashed in a drawer out of sight.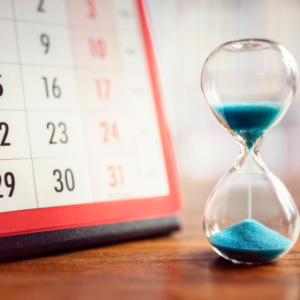 Choose a calendar that is attractive, has room for writing notes or penciling in appointments and showcases special occasions in the calendar blocks or in a separate listing on the inside front cover.
Themed calendars are very popular among our real estate clients. With Reamark, you get all three features, plus myriad stock sizes and styles to complement your business and engage your community.
 If you haven't nailed down a 2020 theme, here are five possible choices for your consideration.
1. Inspiring Dreams
Professional artwork or photography adds to the attractiveness of any wall calendar. The Sun, Sand & Surf wall calendar has 12 stunning photographs of beach scenes sure to please almost everyone who looks forward to the annual getaway.  (If you're wondering whether beach scenes appeal to a large segment of your farm, there's this:  six of the top ten 2019 summer destination vacation spots for property management company Vascasa customers were ocean-side communities in California, Oregon, Florida and Louisiana.)
2. Marking Special Events
Publishing schedules to school concerts, ball games and UIL competitions with a customizable school calendar is one way to simplify life for parents. Our Recipes wall calendar is a wonderful way to encourage special family meal times that will create lasting memories. Enjoy twelve mouth watering recipes, one for each month, for main courses, side dishes and desserts. Bon Appétit!
3. Sharing Home Decor Tips
There are certain things every homeowner should be doing to keep their home in peak condition – routine carpet cleaning, inspecting rain gutters and downspouts, checking windows for leaks and gaps. A calendar with trending home decor and design layouts may motivate your clients to rearrange the furniture (and give their rooms a top-to-bottom cleaning while they're at it) for a fresh, new look.
4. Planting Gardening Ideas
Gardening enthusiasts devote time year round to planning their seasonal gardens. What better gift to give your customers than tips and tricks for growing an indoor herb garden, caring for fruit bearing trees and companion planting to keep nuance insects away from your vegetables?
5. Showcasing Architecture
Architecture is such a fascinating topic. A twelve-month customized calendar gives Realtors the perfect opportunity to highlight the architectural diversity in a certain region. A spiral-bound Homes wall calendar provides 12 samples of home types seen around the country.
Adding stapled wall calendars for 2020 to your promotional marketing list is a cost-effective way to start the conversation with homeowners looking to sell and buyers looking for a new home. You'll have your brand details "hanging around" businesses and homes for the entire year.
Need help designing your calendars, business cards and postcards? Simply reach out to a Reamark representative today, and we will walk you through the process.