Posted by Marketing on Oct 17th, 2019
What's the best way to ensure you get a rolling start into your 2020 real estate marketing plan? It is to build momentum here at the end of 2019. While some of your competitors may be cruising through the fourth quarter you can get a head start on the new decade building a new wave of leads and prospects that will result in more sales. The team of professionals at ReaMark is here to help you finish the year strong and build a plan to ensure success for your 2020 real estate marketing budget!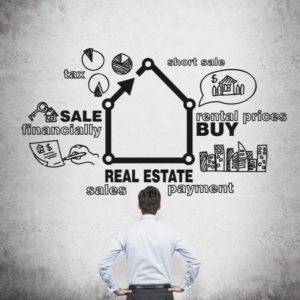 Start with a helpful reminder of the upcoming time-change with our "fall-back" postcards. We have over 60 styles of our attention-getting fall time-change postcards. These are sure to be a conversation starter and a welcome reminder for those who receive them.
Our holiday and greeting cards are a friendly way to send seasons greetings and build name recognition in a target area. Our line-up of greeting cards includes options for both Thanksgiving and the Christmas season. Choose from personalized or non-personalized cards. Do you want something totally unique? We can customize greeting cards specifically just for you and your real estate business. At ReaMark we provide free design and free proofs and you can order them in an amount as little as 250 cards! For the budget-minded, check out our line-up of clearance greeting cards with discounts up to 55% and cards starting as little as 19 cents apiece!
Now is also the time to plan to be one of the first-in-home calendars for your prospects and clients. Our calendars provide extraordinary value, staying on desks, in wallets, and on refrigerators for month after month. ReaMark offers our clients a wide range of calendar options that include magnetic calendars, wall calendars, jumbo calendars, UV card and even school and sports schedule calendars. Ask us how many of our clients have built their businesses largely through the use of these valuable calendars.
Another popular way to build your brand and business is to take advantage of the popularity of cooking shows by sending out holiday recipe cards. These cards are not only frequently kept but often shared with family and friends. This extends your real estate marketing budget even further.
While building that momentum in the fourth quarter, now is also the time to plan your marketing for the first quarter and throughout 2020. We can help create a plan that will fuel your business to new levels in the new year.
Contact ReaMark today. Now is the time to ensure your successful 2020 by getting a rolling start throughout the 4th quarter of 2019.