Posted by Reamark Marketing on Jul 14th, 2015
Unique real estate marketing tools help professionals connect  and interact with prospects in personal ways to build new relationships. Personalized messages create opportunities to generate leads without a hard push.
This no-strings-attached method of marketing is highly effective today. Some campaign managers use online business directories to provide value-packed information about their local area, with only a subtle offer of assistance.
Here are seven off-line real estate marketing ideas to build relationships without shouting at your prospects.
Personalize Postcards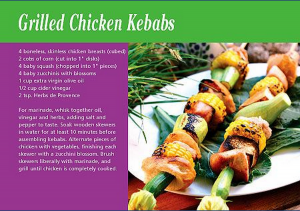 Give your current clients something to look forward to with a monthly recipe postcard. Mailing seasonal recipes and easy-fix dinner ideas on real estate postcards throughout the year keeps your brand visible and adds value.
Newsy Newsletters
Showcase your new listings, highlight community events or share success stories with your farm about recently sold properties in the area. A mix of non-marketing news and industry focused topics keeps the content engaging.
Organization Opportunities
Everyone is busy today. Managing hectic schedules is easier with helpful aids like calendars and bulletin boards. Sending your client base a school calendar magnet is a real estate marketing tactic that works 24/7. Every time someone visits the fridge, your brand is there, helping them stay organized.
Fans and Fun
Magnetic football schedules also stay on the refrigerator in plain sight. Your agency gets a full season of exposure. Magnets are a constant reminder you care about your community and not just getting to the closing table.
Thankfulness and Thanksgiving
Take advantage of the Thanksgiving season to remind your clients you value their business and their support. Thanksgiving is about appreciation. A personal note goes a long way in relationship building after the sale – even if your connections happened weeks or months before the holiday rolls around.
Well Wishes and Wall Calendars
December is a month of celebration and anticipation of the new year ahead. Sending holiday cards with a complementary wall calendar early gives people an opportunity to prepare for the future. Order your supply before November so your gift has time to arrive before January 1st.
ReaMark real estate marketing materials help you connect with clients. Design your own or browse more than 800 real estate postcard standards that include recipes, helpful tips for homeowners, new listings and so much more.
Browse our inventory today online or request a catalogue.