Posted by Reamark Marketing on Dec 29th, 2016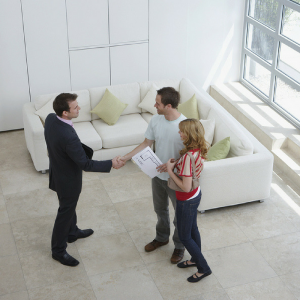 Whether you have been in the business for awhile or have just become a licensed real estate agent, you already know that the real estate industry is constantly changing. Local and national economic trends, politics, and even the weather can have a profound and immediate effect on the number of houses that sell and the amount of income you earn.
The most successful agents in the real estate business have learned to combat these influences with effective marketing strategies to maintain relationships with current and past clients as they consistently generate and develop new business prospects. If you are ready to make 2017 your best year ever, these smart marketing tips will help you take maximum advantage of those time-tested marketing strategies to expand your business and keep it growing, year after year.
The Importance of Establishing & Maintaining Regular Contact
Growing your business requires careful nurturing of your relationship with all current and past clients and any new prospective clients that you come into contact with. This is done most effectively by establishing and maintaining a program that uses regular points of contact to help your name and brand become so familiar to them that they will instantly think of you whenever they or someone they know mentions buying or selling a home.
Contact Ideas That Your Clients & Prospects Will Welcome 
In order to be effective, any methods that you use for contacting your clients and prospective clients has to be both welcome and useful. Cold calls are annoying and most unsolicited email is never opened by the recipient. This is why it makes sense to instead choose a quality direct mail program that provides information and items of value to the recipient.
To do this effectively, look around your market area and determine what information might be most helpful to the residents who live there. Then use this knowledge to design a targeted, customized direct mail program that will specifically appeal to the area. For example, if many of the residents follow a particular sports team, a schedule of those sporting events is an idea for one such mailing, which you would schedule to send out shortly before the team's season begins.
Other useful ideas to use for maintaining regular points of contact include, gardening seeds or tips in the spring, home repair tips in the summer, and local school schedules and information in the fall. As the year winds down, a beautiful wall or magnetic calendar is a wonderful gift that is certain to be kept and used throughout the coming year.
For additional ideas and helpful assistance in setting up the best possible direct mail campaign to give your business a well-deserved boost in 2017, contact Reamark today. As a proven leader in the real estate marketing products business, Reamark's order consultants are specially trained to help you select and develop a marketing campaign that will be welcomed and remembered by all your current and past clients, while also helping to attract and hold the attention of prospective clients.