Posted by Reamark Marketing on Dec 8th, 2016
As 2017 comes to a rapid close, many real estate agents are scrambling to find that perfect last-minute gift to send to their real estate clients. Many agents are looking to touch base with past clients or continue the conversation with new leads. At Reamark, we have great marketing products that fit any budget or need and can still ship before the new year.
Calendars for any budget
Calendars are a great choice for any real estate agent looking to send a gift that will be on the fridge, wall, or desk all year long. We have several different types of calendars to meet any budget requirement. Are most popular calendars are the wall calendars that come with large date blocks so that clients can easily write events, appointments, birthdays, and anniversaries. We also offer desk calendars that can be customized and pricing can be as little as $1.09 each. Other popular calendar styles include our home tips and recipe magnetic tear off calendars that provide helpful information to your leads throughout the year. For those agents who are looking for a quick solution to their end-of-the-year gift giving, we also have Peel and stick calendars that come in a variety of designs. You simply place your business card and send!  Right now you can save 20% on peel and stick calendars and get them for as low as $.29 each.
Stand out with magnetic memo boards
If you're looking for an alternative to sending a 2017 calendar this year, consider sending a customizable magnetic memo board. Memo boards typically go right up on the fridge and are used on a daily basis so you're name gets seen every time they make a note. These products are a great value because they last three or more years and come with a free dry erase pen. Memo boards are 8 1/2″ by 10 7/8″ incoming variety of styles to fit your brand. Save 20% when you order now and get these memo boards for as little as $.89 each.
For those agents who are REALLY in a hurry we also offer memo boards that allow you to peel and stick your business card. These memo boards usually ship within the next business day and arrive within 1 to 5 business days depending on shipping location.
Customized booklets that add value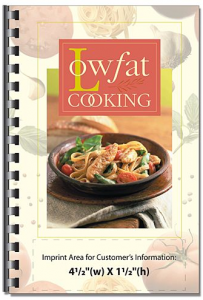 Stand out this year by sending one of our customizable cookbooks or info books. Cookbook styles include "Good for you" recipes or gluten free recipes that are very popular these days. We also offer info books such as "101 ways to prepare your home for sale" or a home information book which is a great tool for homeowners. These books have full color personalization on the front page with a laminated cover to protect your information. Book sizes are 5.5″ x 8.5″ with twin loop binding. Each book is 88 pages long and cost as well as $2.49 each. These books take 8 to 10 business days for production so you want to order as soon as possible to ensure arrival before the new year. Call us at 800-932-2957 and we will be happy to send you free samples.
We offer thousands of real estate marketing products for any season or occasion. We've helped thousands of agents generate more leads, listings, and sales in our 16 years in business. Our professional marketing specialists are more than happy to help you select products that right for your budget and needs. Browse through our inventory or give us a call today.
Leave a Comment